Travel to Hida and Takayama ② Suimeikan in Gero Onsen
Hello!
I visited the Hida and Takayama region. I traveled to Takayama, Hidafurukawa, Shirakawa-go, and Gero Onsen for two days with my husband. I wanted to visit there once because I heard the original landscape of Japan remains in the region. Today I talk about my stay at Suimikan in Gero Onsen(下呂温泉)!
I talked about the trip to Shirakawa-go in this post↓
Below is the itinerary for my Hida and Takayama trip.
Day 0: After working, We went to Gero Onsen from Tokyo. It took 3.5 hours by train. We arrived at Gero at night. We enjoyed eating dinner and getting into a hot spring.
Day 1: We went to Takayama in the morning, and rode the bus for Shirakawa-go and visited Shirakawa-go. In the afternoon, we got back to Takayama and walked around the town. Then we went back to Gero Onsen at night. My husband likes onsen very much, so stayed at Gero for two days.
Day 2: We visited Takayama again and went to Hidafurukawa. We went home in the afternoon.
What is Gero Onsen like?
Gero Onsen is said to one of the three major hot springs in Japan. Three major onsens are Kusatsu(草津), Arima(有馬) and Gero. Gero Onsen is located in Gero city of Gifu Prefecture. It is an hour and a half by a limited express train from Nagoya. That is on the way to Takayama from Nagoya.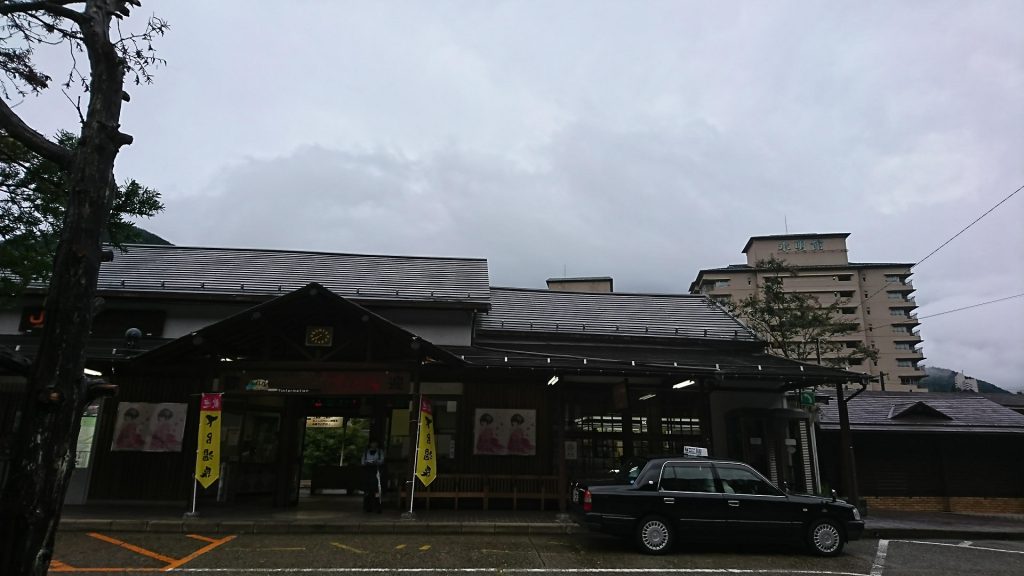 ↑Gero Station
Gero Onsen is called "Bjin-no-yu (美人の湯, a hot spring of beauty)", it is a colorless and transparent hot spring. It is an alkaline hot spring with a smooth and slimy feel. Although it has various efficacies, it is especially said that it is good for beauty, as your skin becomes smooth.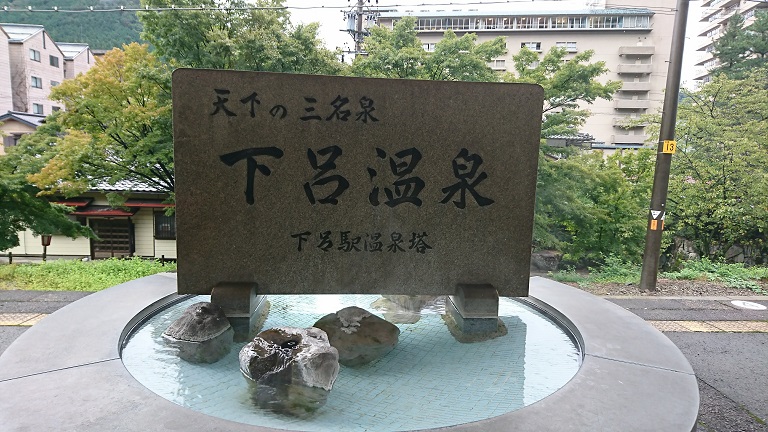 This time, we went sightseeing around Takayama from the ryokan of Gero Onsen, "Suimeikan".  In Gero Onsen, we spent most of our time at the ryokan, but I heard there are plenty of foot baths in the town. And the museum named "Gero Onsen Gassho Village" seems to be popular, where you can see the gassho-zukuri houses.
Location
Yonoshima, Gero-shi, Gifu Prefecture
Access by train
・About 1 hour and a half by limited express from Nagoya Station / 4420 yen
・2 hours and 15 minutes by limited express from Toyama Station / 4740 yen
Website
http://www.gero-spa.or.jp/lg_en/
My stay at "Suimeikan" in Gero Onsen
On this trip, I stayed at the ryokan named "Suimeikan(水明館)". It is located along the Hida River and just near the station. It is a big ryokan that is famous even among the Gero hot springs, and the Emperor seems to have stayed at this ryokan before! Wow! This ryokan has various types of rooms. Some rooms are luxurious and expensive, others are not so expensive.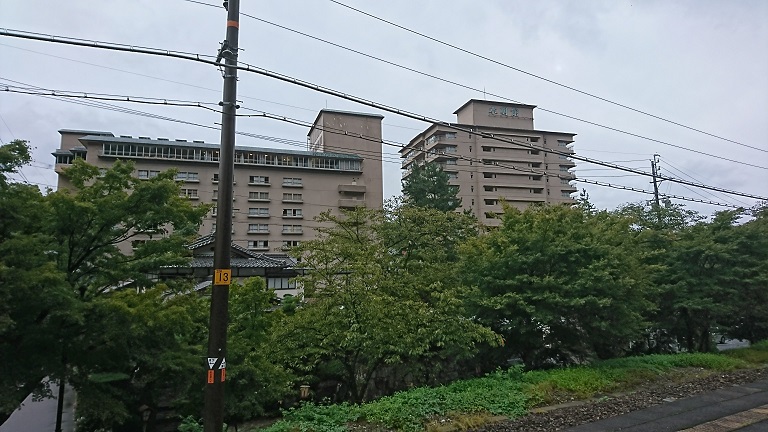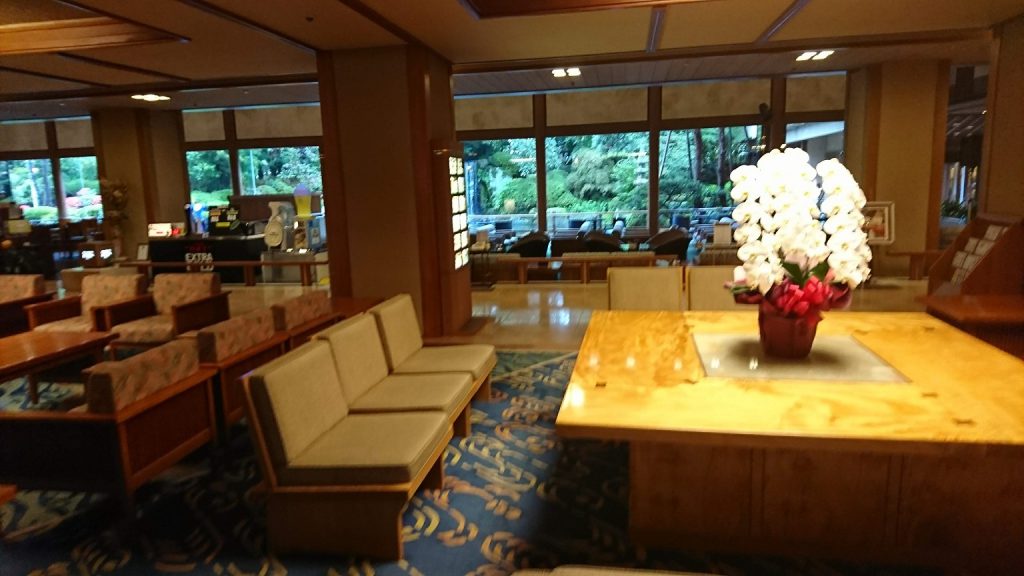 ↑the buildings and the lobby of Suimeikan
【website】
https://www.suimeikan.co.jp/english/
The feature of Suimeikan
The feature of Suimeikan is below.
· The Japanese garden is beautiful.
· Facilities such as pool and gym are well equipped.
· Several luxurious and famous works of art such as a picture and a statue are displayed inside the ryokan, and there is a tour to see these artworks every day in the evening.
· There are three public baths.
· For dinner, besides those meals, served in the rooms, you can eat at restaurants of Japanese, Chinese, and French cuisine.
The ryokan has 3 buildings, and the inside is very large. Some people might get lost. Many tourists stayed at the ryokan and a tour group also seemed to stay. There is karaoke, a game center, and a show at the club, and there is an atmosphere of the old-fashioned retro large inn. Some facilities are a little old.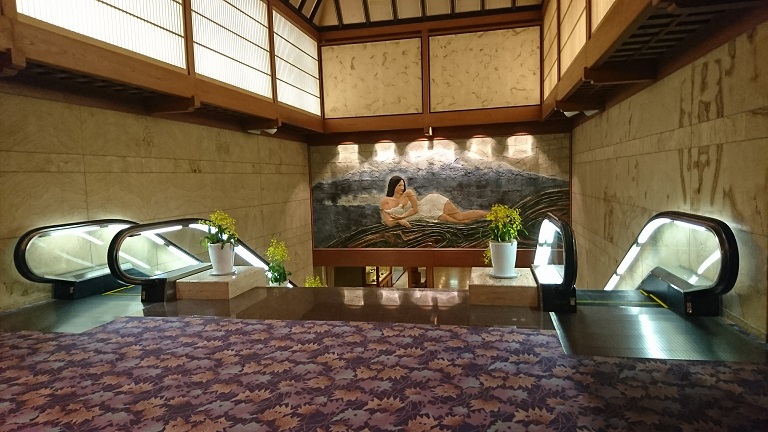 ↑the picture in Suimeikan
What are the rooms like?
We stayed at this ryokan for 2 nights. The tatami and futon were in the room, it was a Japanese style room. It was a bit old, but there was enough space. It was a shame that Wi-fi in the ryokan could not be connected well…   You can also stay in the rooms that place beds not futons.
Onsen of Suimeikan is very good!
In this time, I used two of the three public baths, called "Observation Bath" and "Shimodomenoyu"(a cypress bath). There was not much smell in the hot springs, and the hot water was syrupy. After bathing my skin became smooth! I entered into onsen at the night and morning.
You can eat various meals in the ryokan.
Dinner
Suimeikan has several restaurants. You can choose your dinner from various types of meals such as Japanese, French, and Chinese. You can also eat not in a restaurant but in your room.
We went to the Japanese and French restaurants for dinner.
In the Japanese restaurant, especially soup with good stock and grilled Hida beef was delicious! Hida beef is a famous brand cow in this region.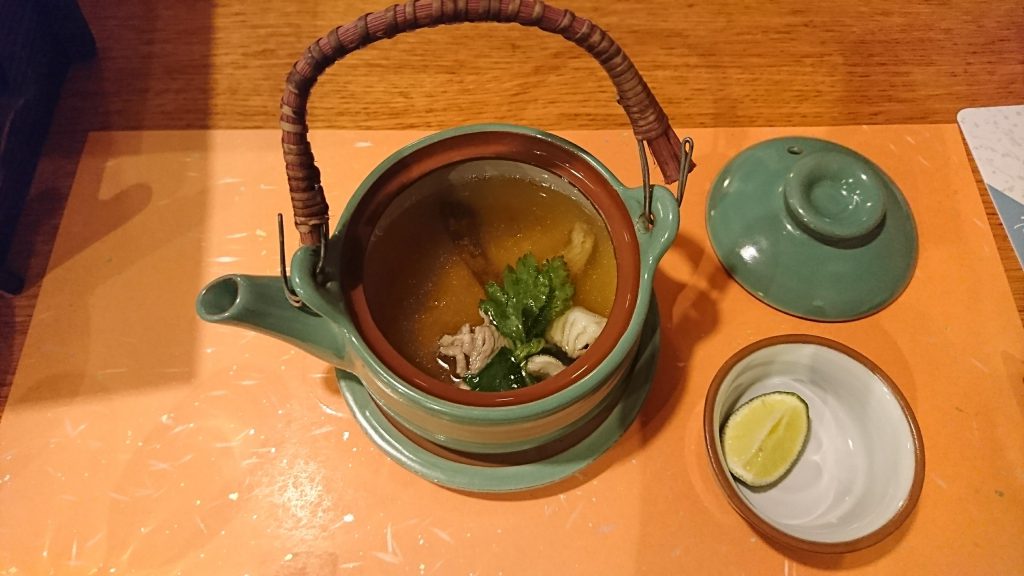 ↑soup
↑grilled Hida beef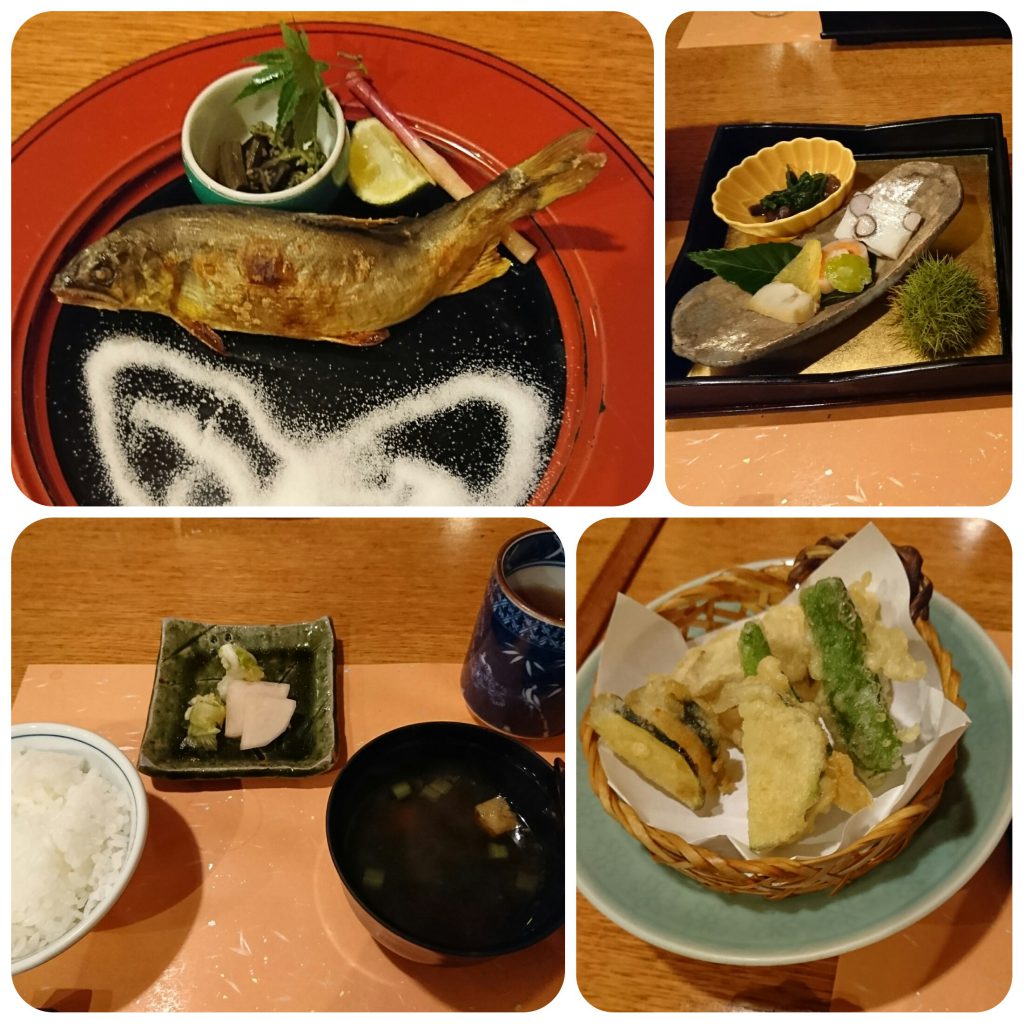 Because this hotel is a Japanese style ryokan, I did not expect much French cuisine. But it was delicious, too! My husband likes Western-style dishes, and he was also very satisfied with the taste. We could eat Hida beef again!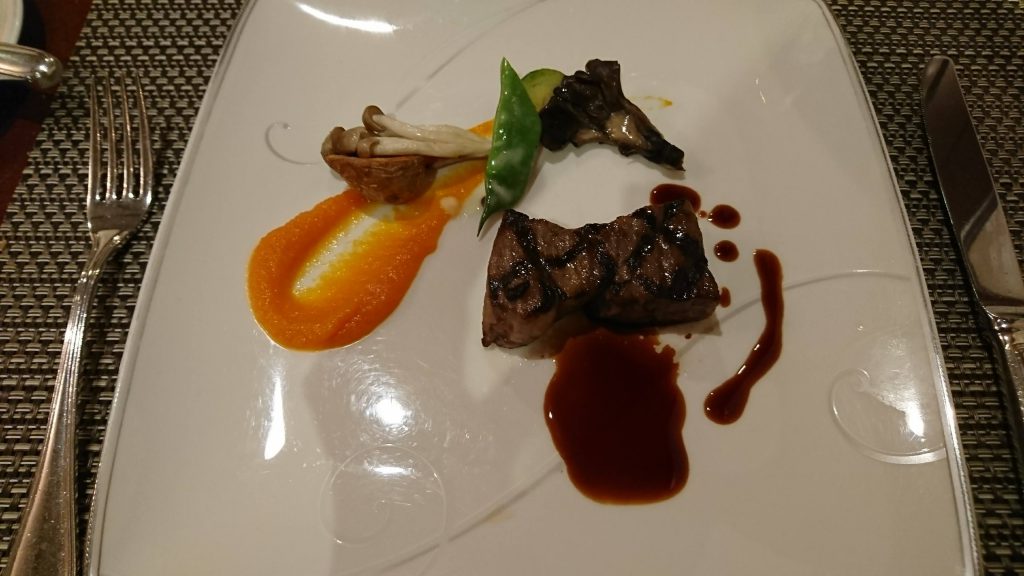 ↑Hida beef steak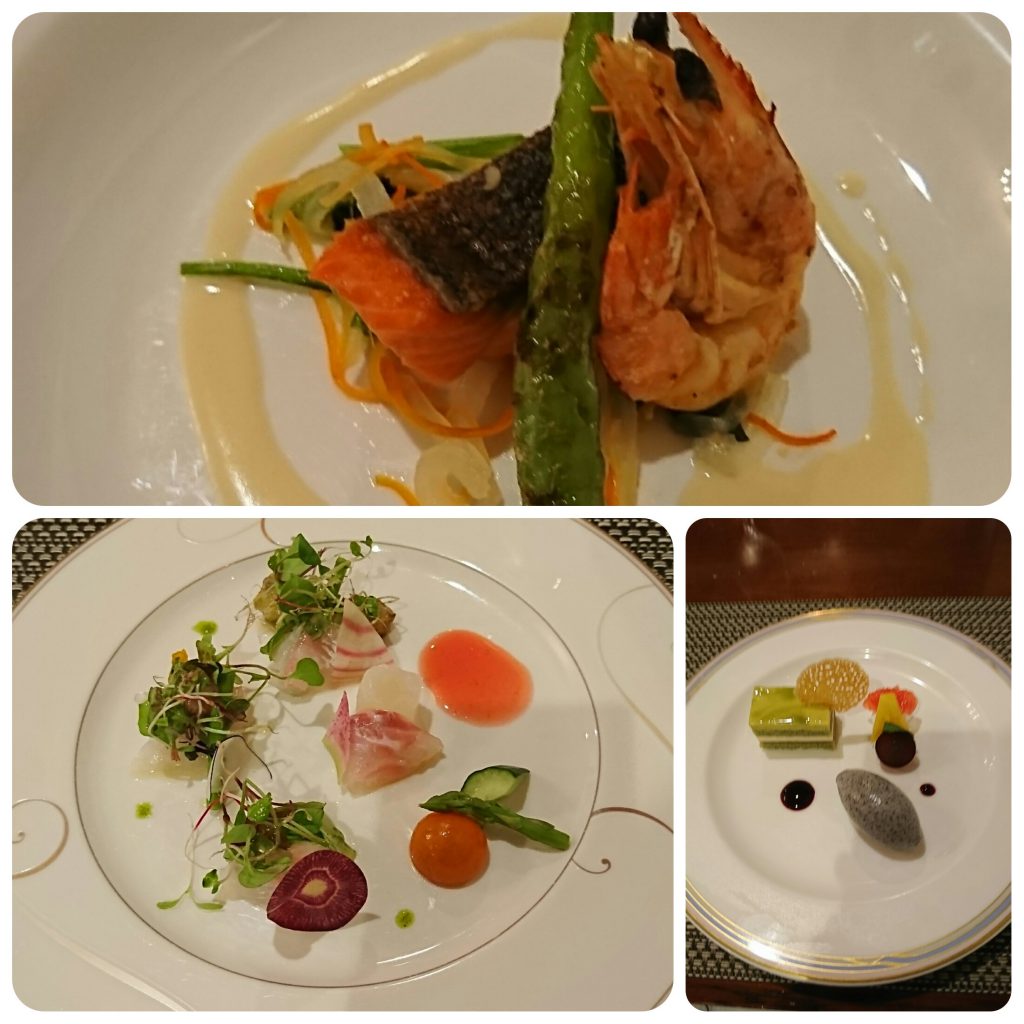 Breakfast
Breakfast was buffet style. You can eat both Japanese and Western dishes.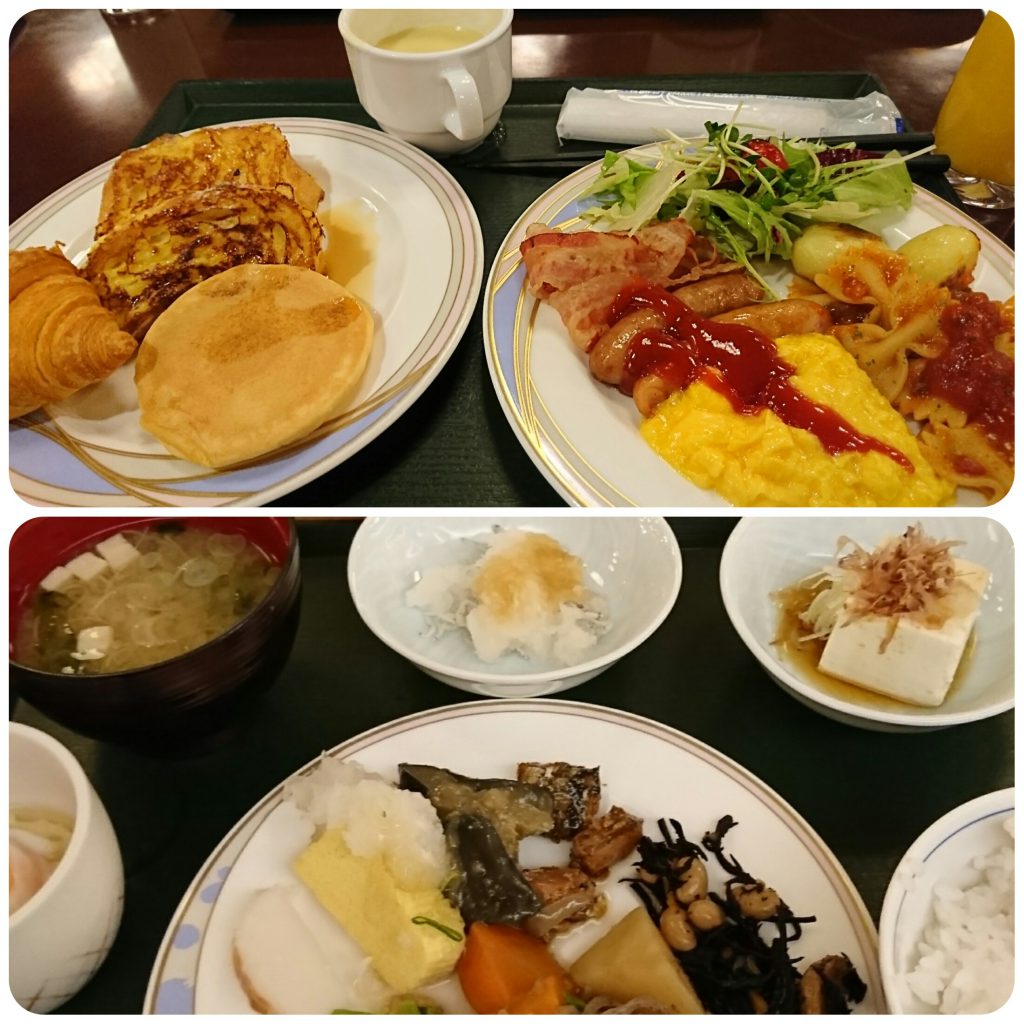 This time I had written the review of Suimeikan. Suimeikan is a historic and large ryokan in Gero Onsen. You can relax in the hot spring and have good meals in Suimeikan. Please try to visit Gero Onsen!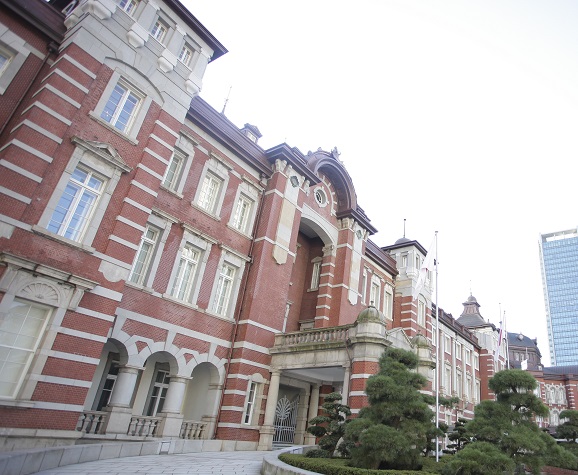 Japanese OL. (OL means "office lady". Women who work in offices.)
I was born in a rural part of the Kanto area in the latter half of the 1980s. I  live and work in Tokyo now. I live with my husband. I study English by writing this blog!