Japanese prepaid IC card
Today I want to talk about Japanese prepaid IC cards to people planning to travel to Japan.
If you plan to travel all over Japan, I think you had better buy "Japan Rail Pass". You can ride all JR Line including Shinkansen (except for Nozomi and Mizuho) by this ticket. It is about 30,000 yen for 7 days. That's a bargain.
http://japanrailpass.net/sphone/en/index.html
↑you can get more info from the website.
Let's use a train IC card!
But if you plan to trip not all over Japan, or don't use a train for long-distance travel, Japan Rail Pass may be a bit expensive, and you are also not able to use private railway trains. So, in such a case, I want to recommend a train IC card! When you travel to Tokyo, IC cards are very convenient. I introduce Japanese daily life of using a train IC card and how to use one.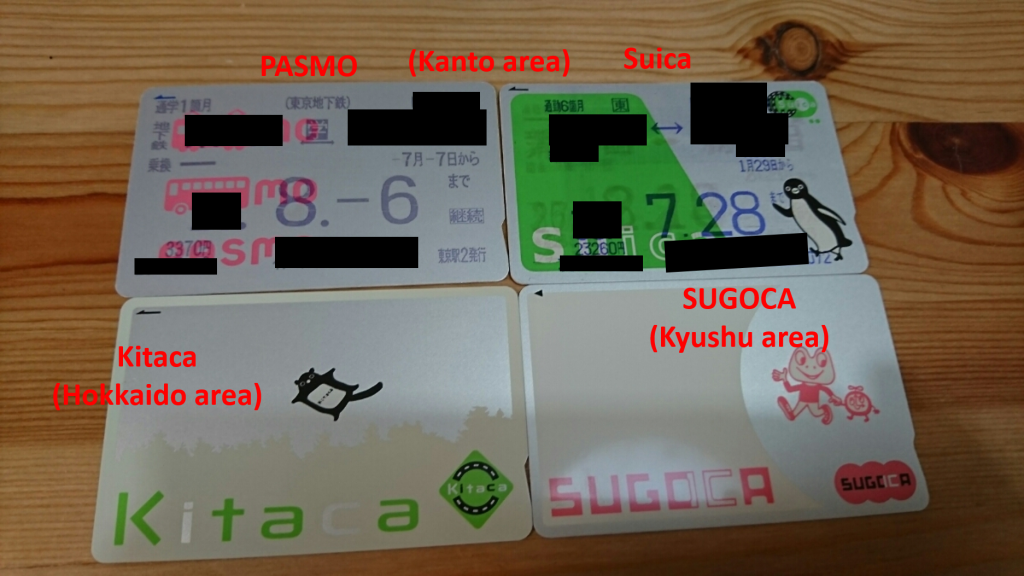 Japanese IC cards ↑
In urban areas of Japan, the most popular transportation is a train. When they take trains, they use IC cards. Suica and PASMO are IC cards used in the Tokyo metropolitan area. Suica is being sold at JR stations, and PASMO is at the Private railway or subway stations.
IC cards are very convenient. If you charge your IC card at a station before riding a train, you can pass a ticket gate easily by touching the card to the gate. Almost commuters using trains in urban areas such as Tokyo or Osaka have IC cards. They use IC cards every day. IC cards will give you easy and speedy travel, too!
Besides that, you can use an IC card when taking a bus and a taxi. It is convenient because IC cards no longer need preparation for small change when using a bus.
Even if you purchase Suica or PASMO in Tokyo, you can use the card in the Kansai area. When using transportation for Kyoto sightseeing you can also use it.
Where do you get an IC card and how do you charge?
You can buy one at the ticket vending machine in stations.
This is a JR ticket machine. You can buy a Suica card. You can charge to other IC cards other than Suica.
How to buy and charge at the ticket vending machine
You can select English in language preferences.
Purchase new Suica
Touch the item on the bottom left.
You can select a charge price including a deposit of 500 yen.
Charge
Touch the item on the bottom right.
Insert Suica into a ticket vending machine and select the amount.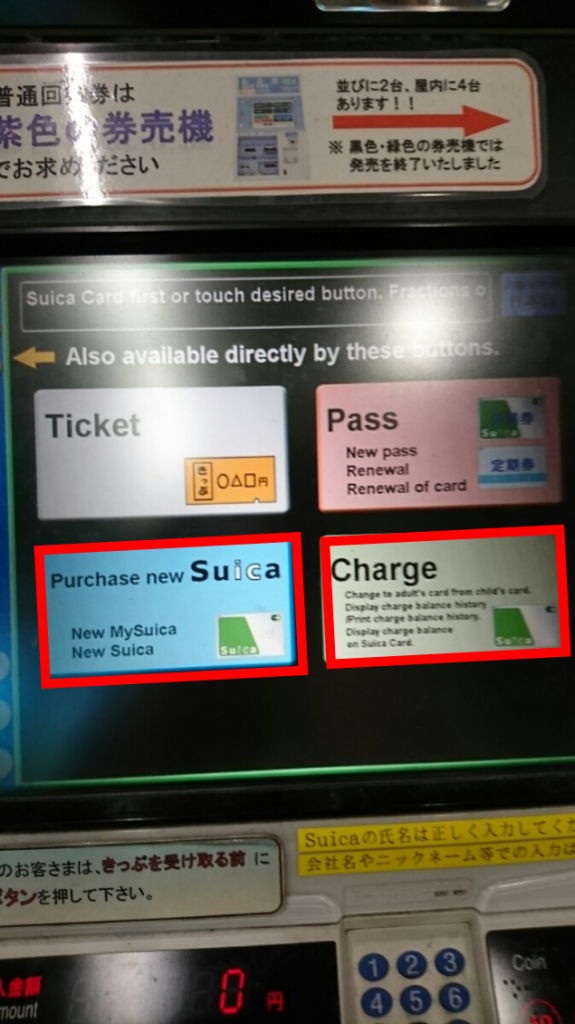 You can also buy a commuter pass on this machine. Many people who want to get the pass are in line in front of the machine in stations every April when a fiscal year begins.
This pamphlet placed at stations shows how to use Suica, please try to take one and read.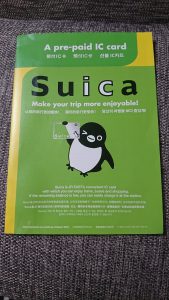 Use an IC card at stores
You can also use the charge amount of money in your IC card as electronic money at stores such as convenience stores, shops inside stations, and beverage vending machines. You don't need to prepare small change. That is a speedy shopping!
I often use one at convenience stores, vending machines, and fast-food restaurants. And some shopping malls, electronic stores, amusement arcades and so on also accept IC cards.
IC cards changed Japanese life
IC cards changed Japanese life. They reduced the congestion of ticket gates in stations. People already don't need to buy a ticket every time.  Now that men and women of all ages use IC cards in Japan. More and more people use not Suica cards but mobile Suica(payment by smartphone) now.
According to the settlement statistics of the Bank for International Settlements (BIS), the settlement amount by electronic money in Japan is much larger than in other countries. Japanese people tend to use IC cards to buy goods which are low prices.
Please try to use an IC card with your trip to Japan!
The recommended post to you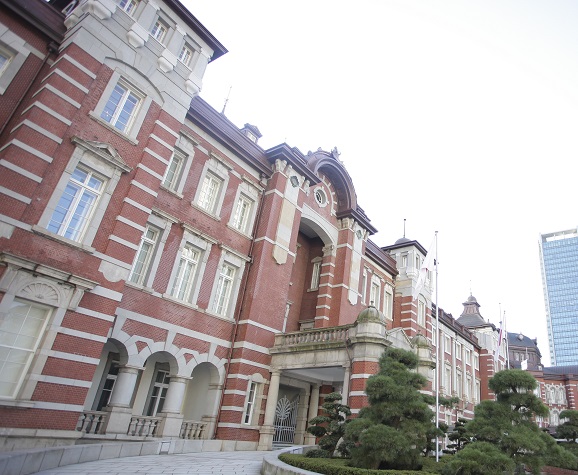 Japanese OL. (OL means "office lady". Women who work in offices.)
I was born in a rural part of the Kanto area in the latter half of the 1980s. I  live and work in Tokyo now. I live with my husband. I study English by writing this blog!