Tokyo autumn foliage in 2017
Autumn has come to Japan! Many leaves turn red and yellow in Japan. Tokyo has many autumn leaves spots.
Japanese Autumn
Autumn is a comfortable season. Not so hot and not so cold. In Japan, it is said that autumn is the best season for doing various things. For example, the best season for sports, reading, eating, art, and so on.
I like autumn foliage. Many leaves will turn red and yellow. They are very beautiful! I go leaf-peeping every year. Sometimes I go to a far place to view autumn leaves. And there are also many autumn leaves spots in Tokyo. It is getting cold day by day, and it becomes the peak of autumn foliage now. Today I introduce spots where recently I went leaf-peeping in Tokyo.
Autumn Foliage in Japan
When is autumn leaves in Japan?
The best season of autumn leaves is usually late November in Tokyo and Osaka. 
What is the temperature of the autumn leaves season?
The average temperature is about 15℃ in Tokyo. The lowest temperature is about 5℃.
Autumn leaves spots in Tokyo
I introduce some autumn leaves spots I have visited in Tokyo!

Autumn leaves spots in Tokyo
※ Click and you can jump to each spot↑
①Ueno Onshi Park(上野恩賜公園)
This park is famous for cherry blossoms. And there are also ginkgos, zelkovas in the park. They turn yellow.
This picture was taken last week.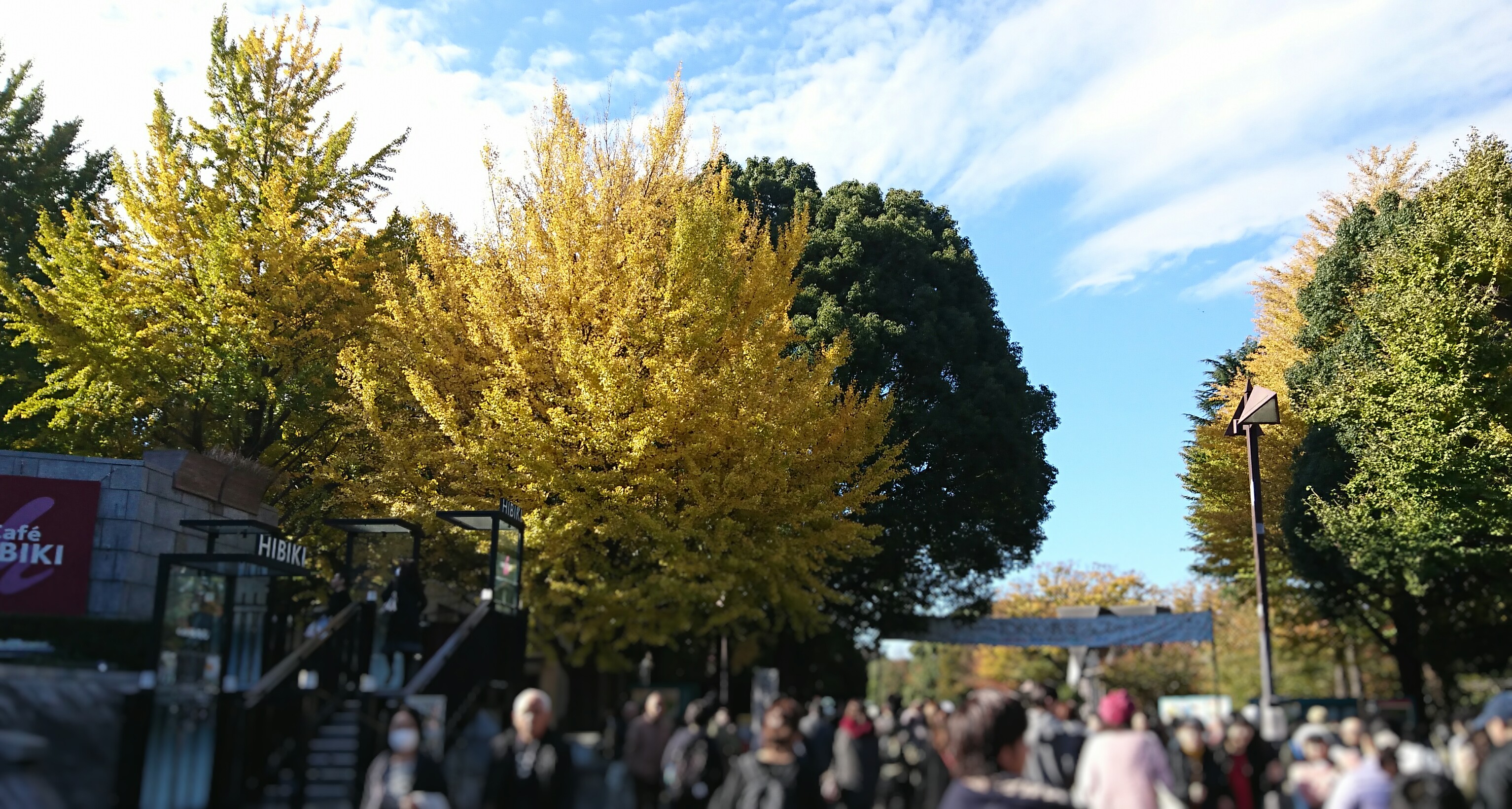 It was still green. The best season is from mid-November to early December.
Ueno Park is near Ueno station. There are Ueno zoo, museums, Shinobazunoike(the pond )and Kaneiji(the temple) in the park.
②Showa Kinen Park(昭和記念公園)
Showa Kinen Park is an about 150-hectare wide park spanning Akishima-shi and Tachikawa-shi. It is a nature-rich park, and you can enjoy a swimming pool, cycling, boating and barbecue in the park. As a part of the Emperor Showa Emperor's 50th-anniversary project, the park was built.
This is the website of Showa Kinen Park.
The autumn foliage festival is held in the park until November 26th. There are many trees which are turning yellow and red in the park. Especially rows of golden yellow ginkgo trees are very beautiful.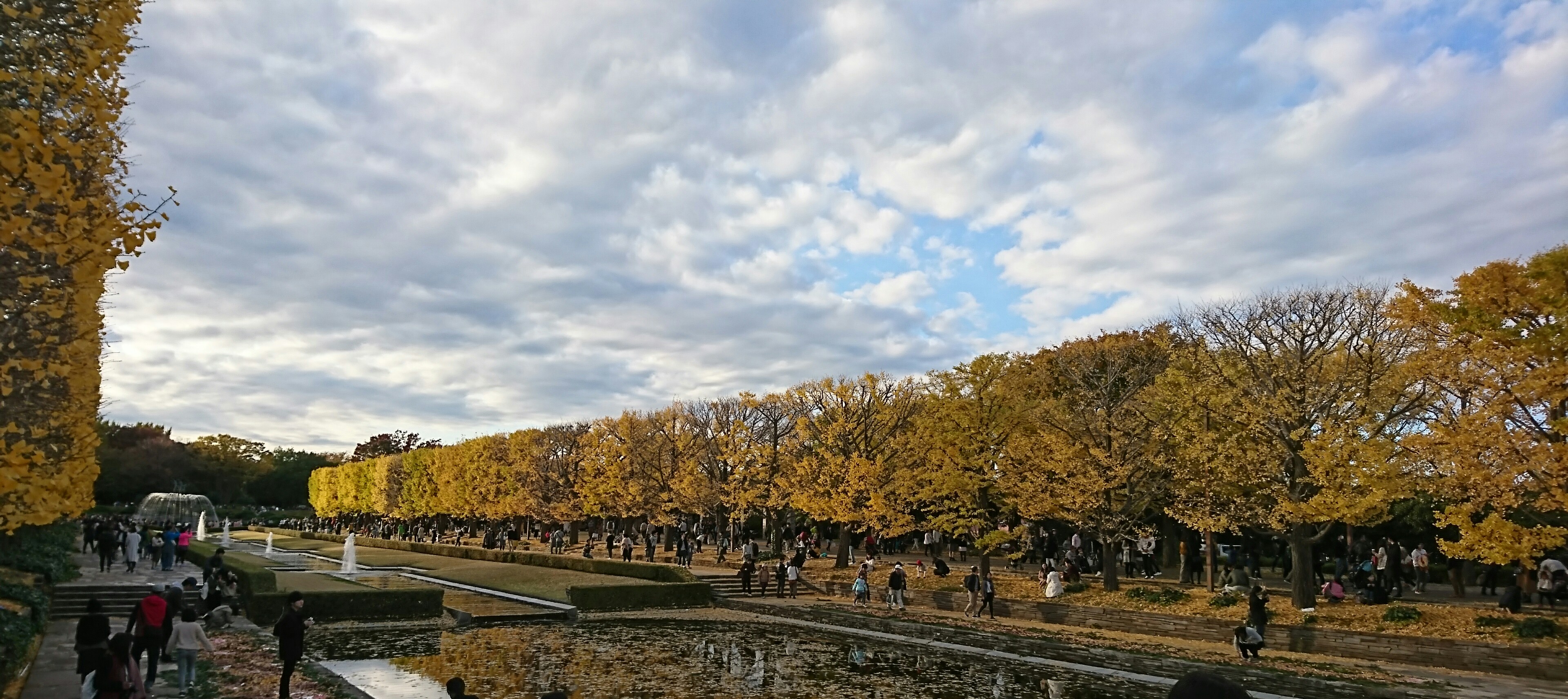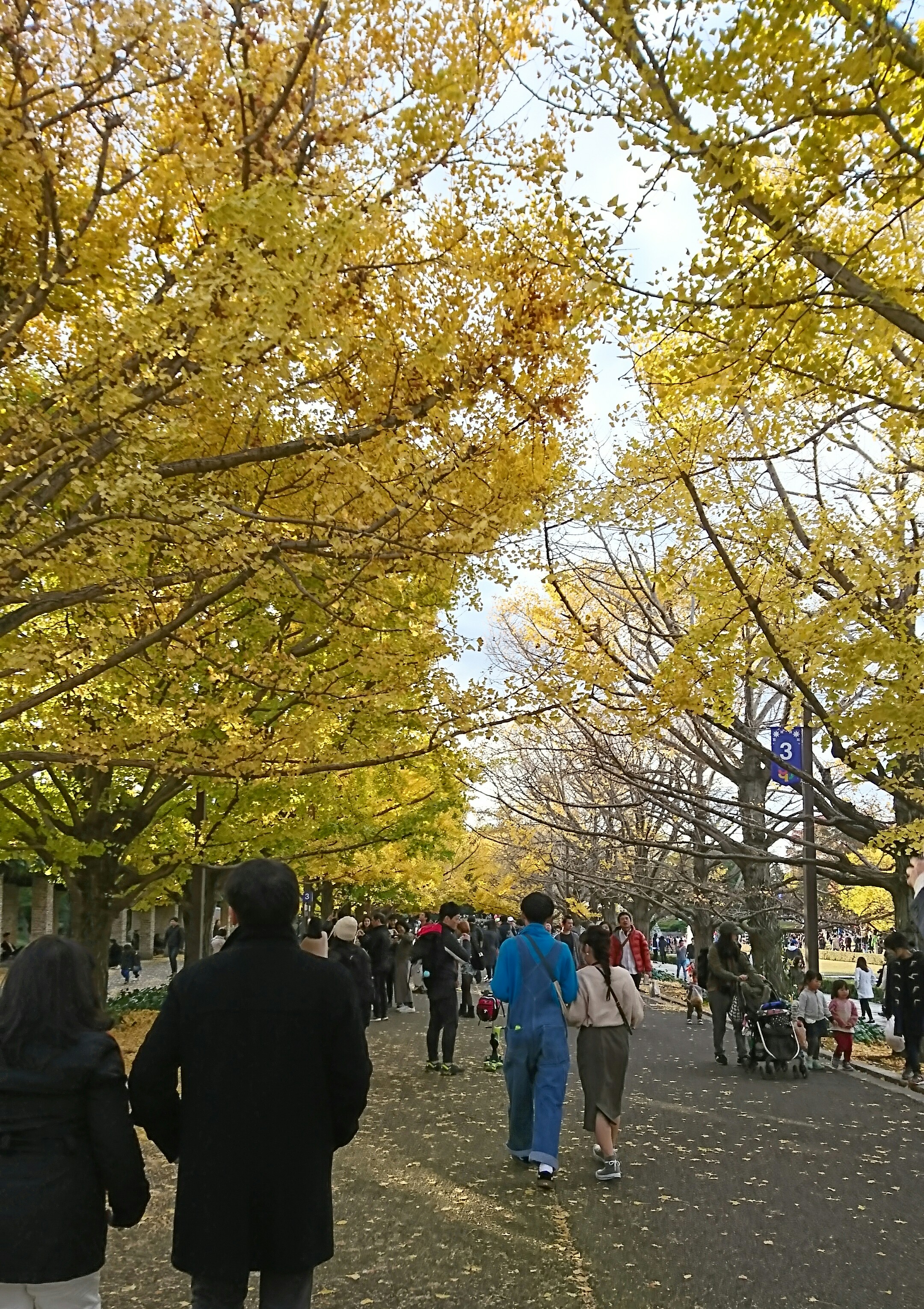 ↑near Nishitachikawa gate
Last week I walked in the park. Maples are seen in the Japanese garden.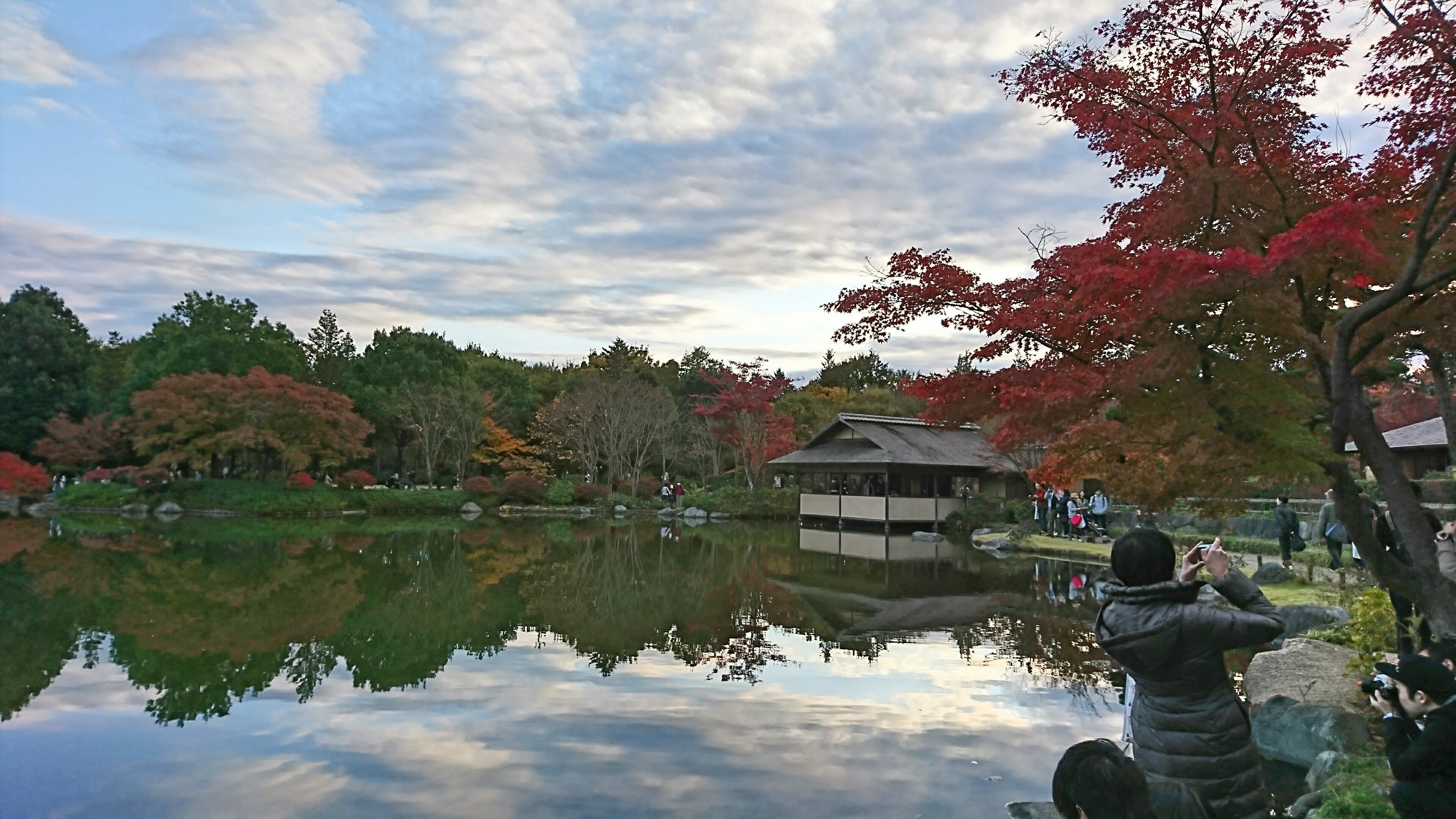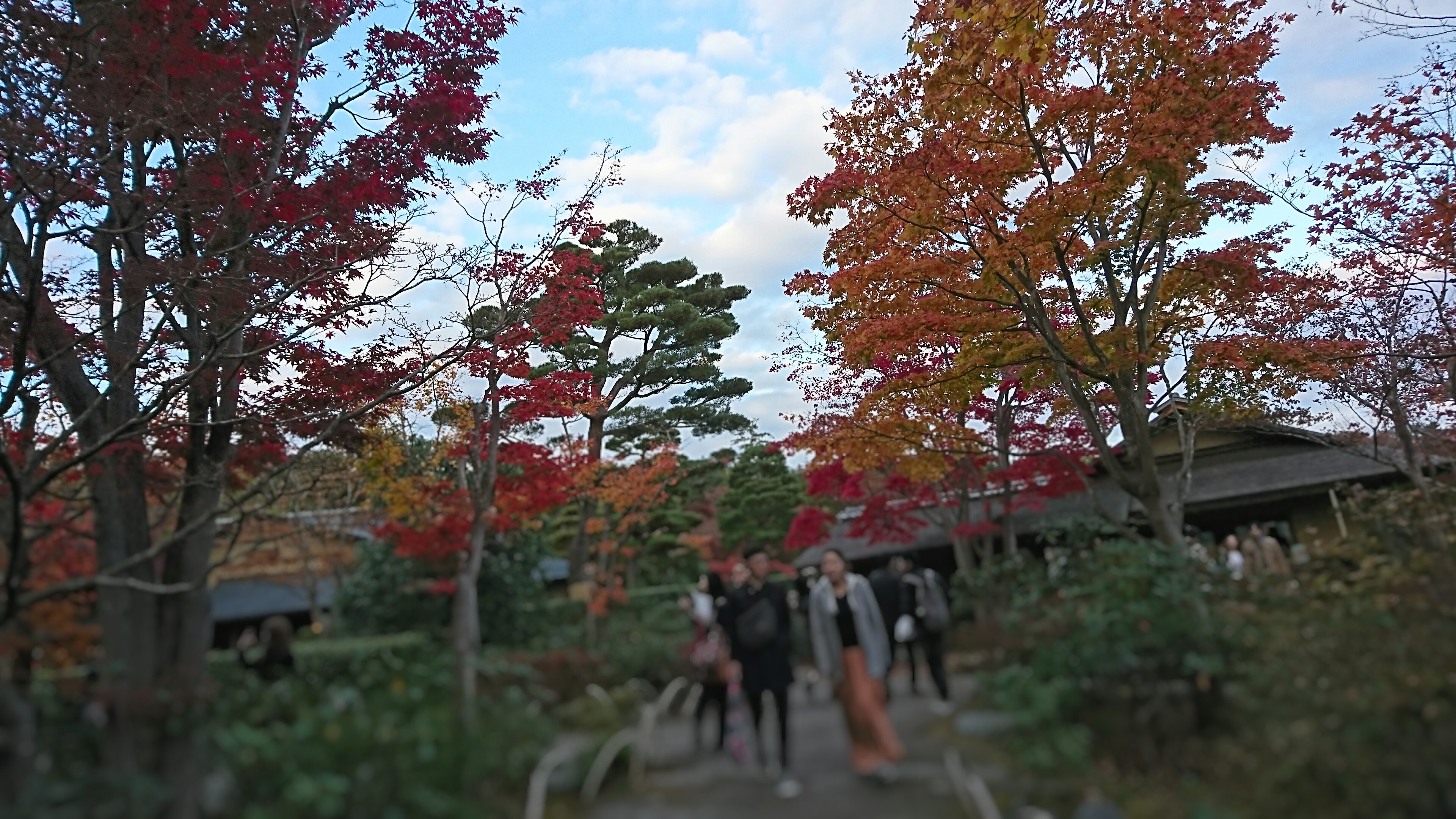 ③The University of Tokyo
There are many trees in the university campus in Japan. Ginkgo trees stand in line on the road in many university campuses. I walked in the University of Tokyo at Hongo-sanchome today. Now, It is the best season for autumn leaves.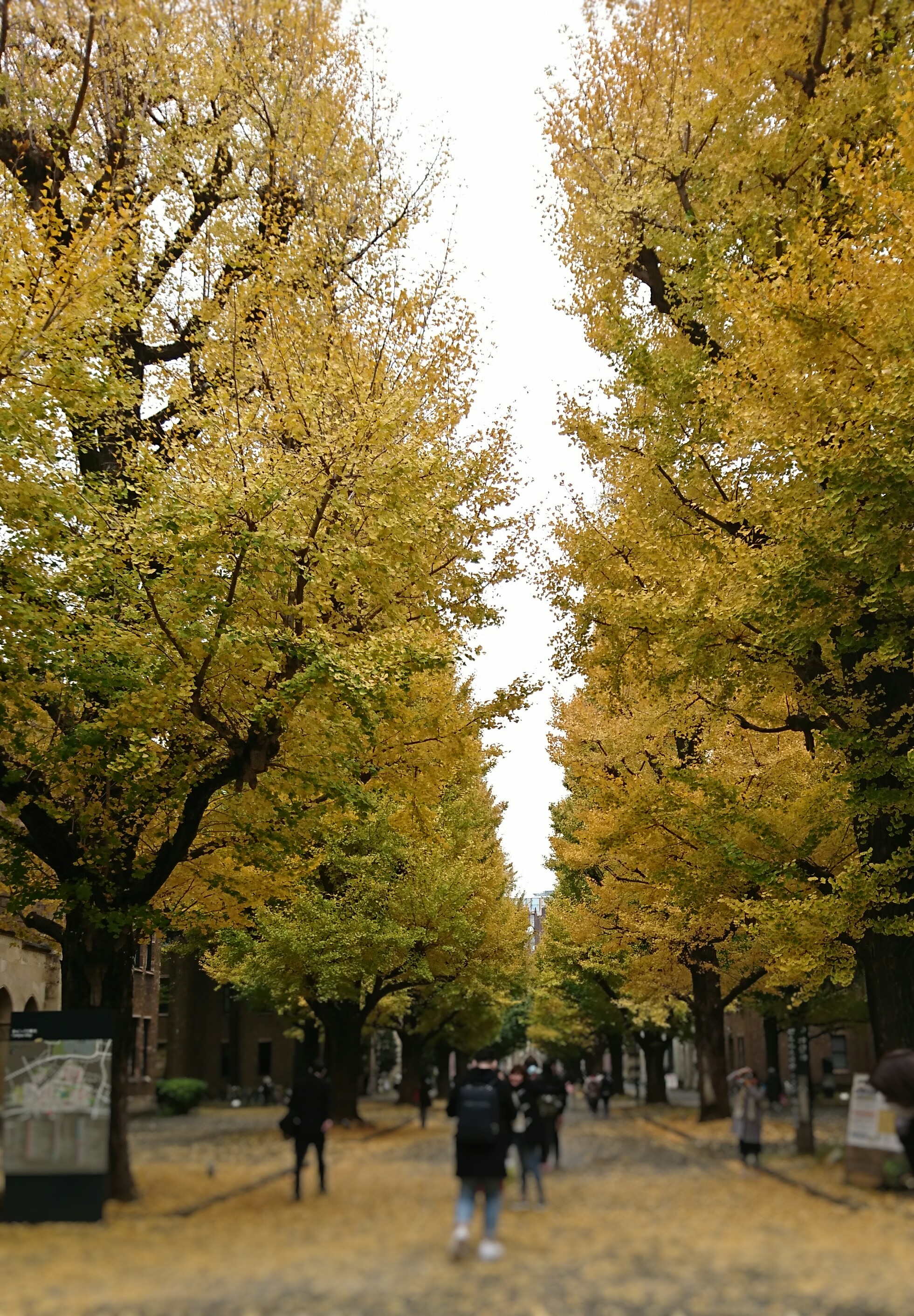 Golden yellow leaves are spreading in the trees and on the ground. It is beautiful!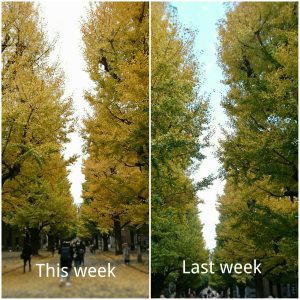 (↑It was still green last week.)
【Nov 17,2017 Postscript】
The leaves turn yellow more! beautiful!!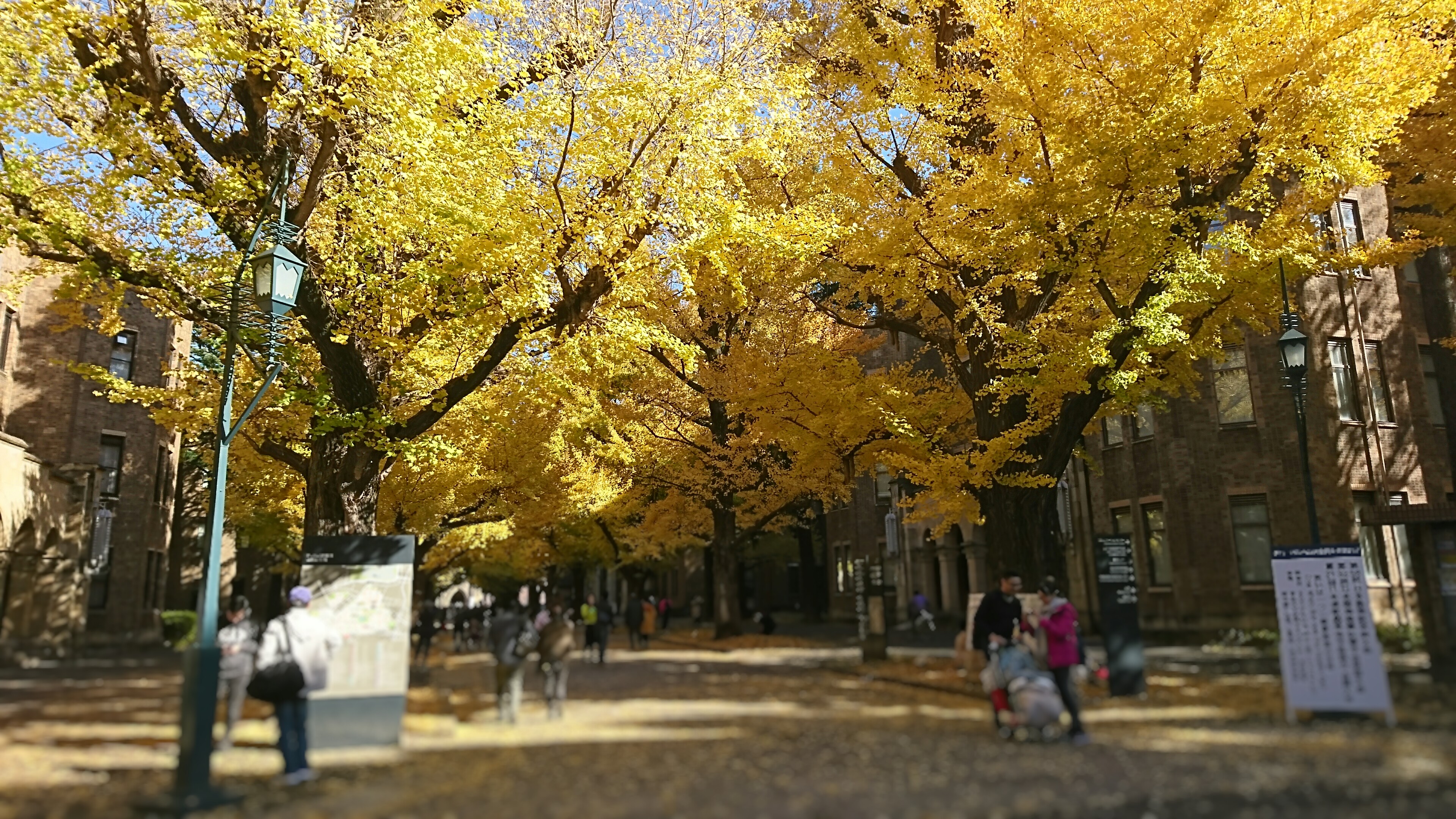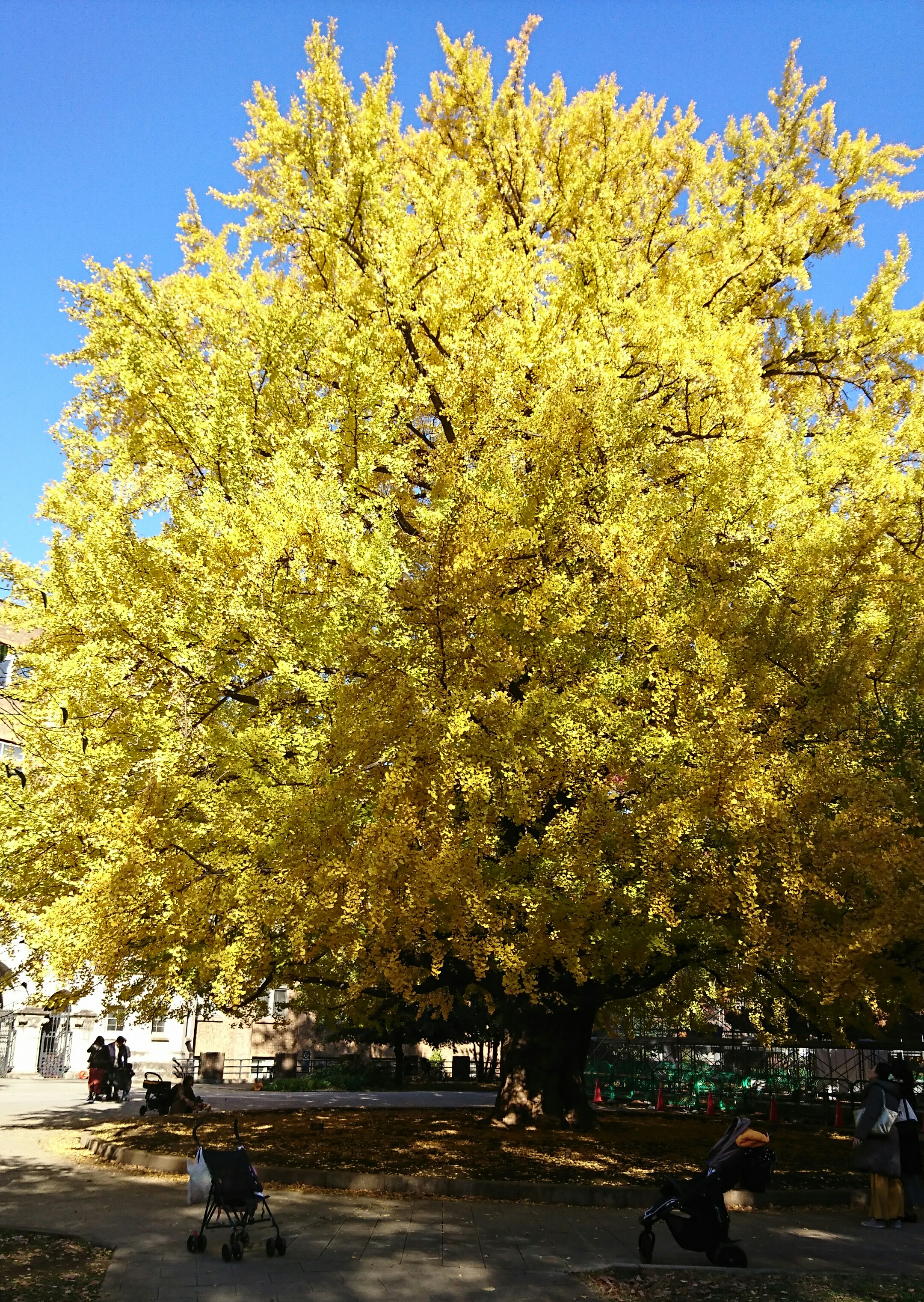 It gets colder and colder every day. Winter comes soon…
④Rikugien(六義園)
Rikugien is one of the most famous landmarks of autumnal foliage in Tokyo. Autumn foliage and Japanese garden are illuminated at night until early December.
This is the website of Rikugien.
This is the picture which was taken last year. l remember many leaves had not yet turned red when I visited the garden in early November.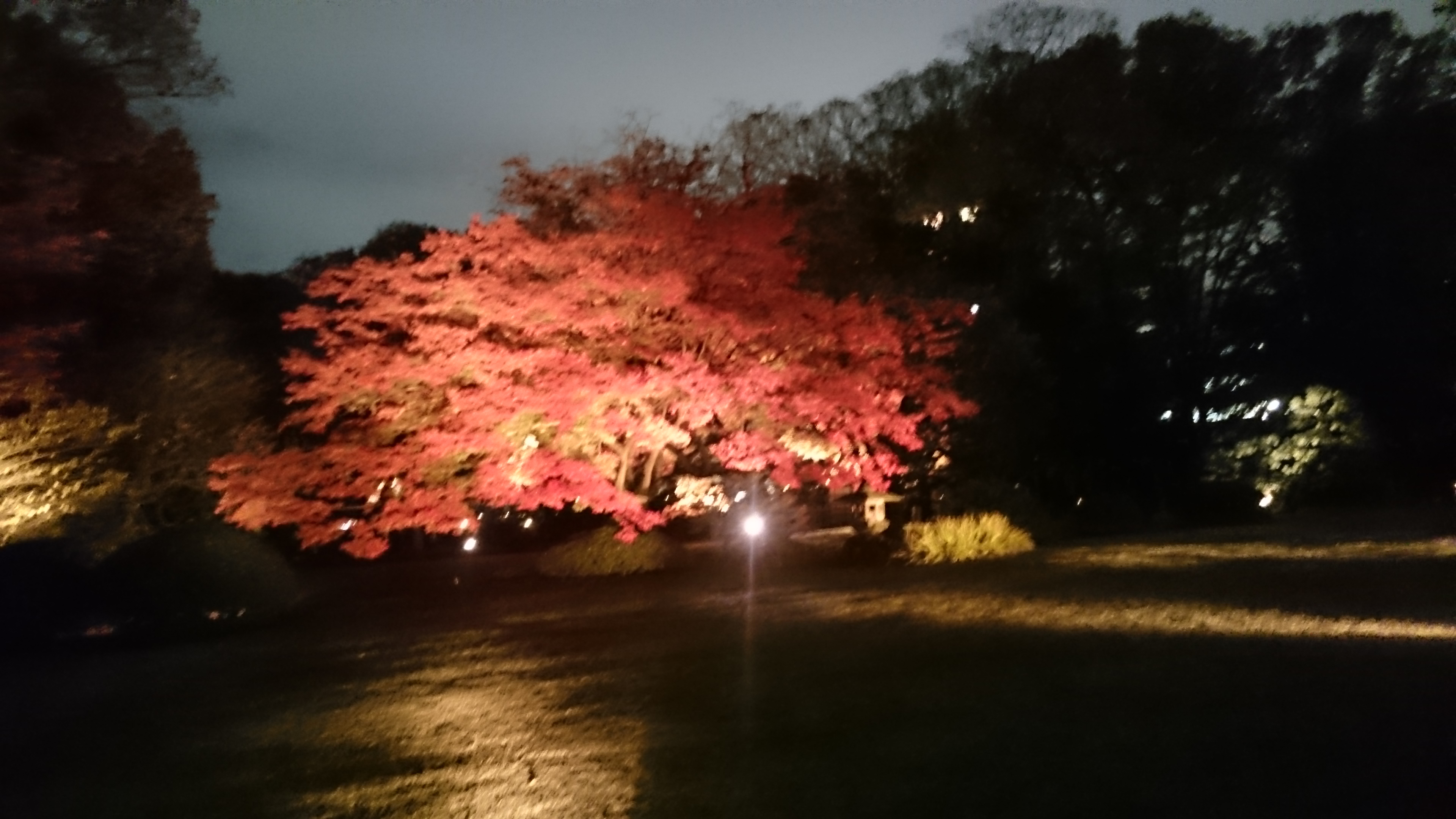 Please try to visit Japan in the autumn foliage season!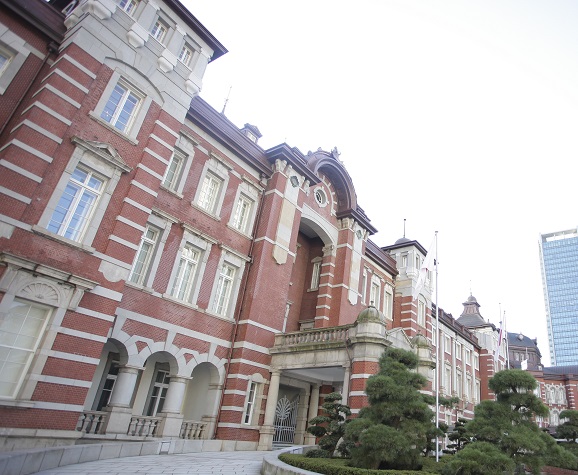 Japanese OL. (OL means "office lady". Women who work in offices.)
I was born in a rural part of the Kanto area in the latter half of the 1980s. I  live and work in Tokyo now. I live with my husband. I study English by writing this blog!