My Report of The Gundam Factory Yokohama
A life-size Gundam can move in yokohama! Today, I report visiting "The Gundam Factory Yokohama" in this post.
Mobile Suit Gundam 40th Anniversary Project "GUNDAM FACTORY YOKOHAMA"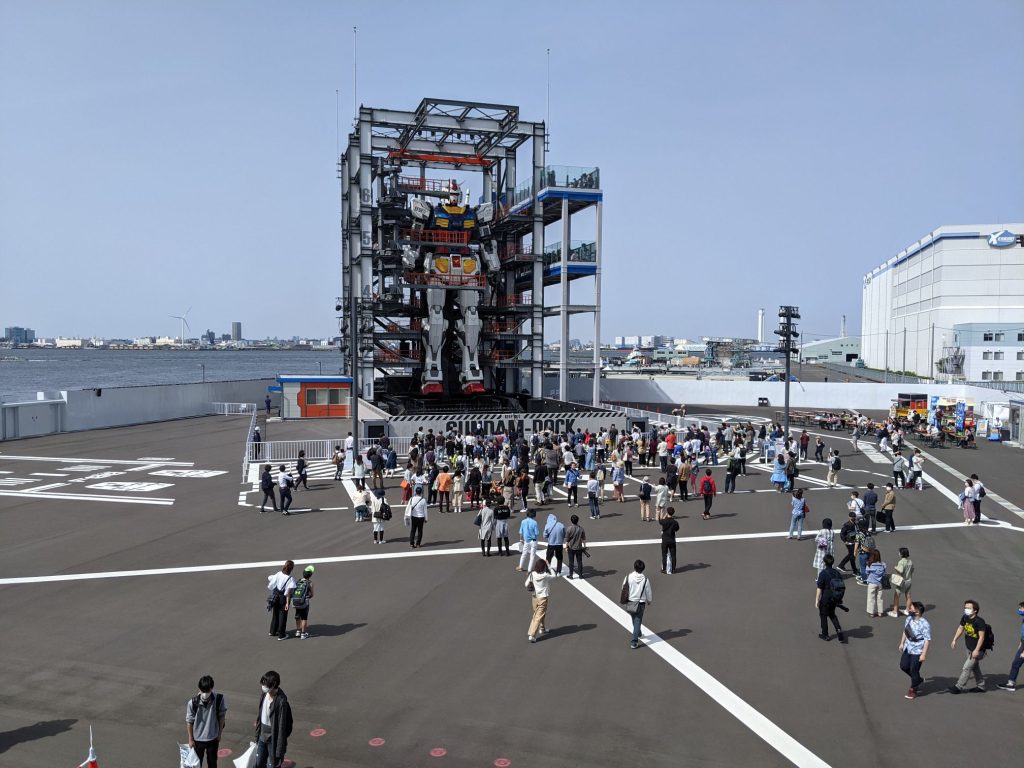 This project was carried out by a large number of scientists and engineers who gathered together to make a full-scale Gundam move. With today's technology, it is impossible for a full-scale 18-meter, 25-ton Gundam to support its own weight and move. The Gundam Factory Yokohama located at Yamashita Pier, Yokohama, is the crystallization of technology that scholars and engineers, who are also Gundam fans, have thought through to find a way to move the Gundam in a natural way.
It is a dream come true to be able to move the Gundam that they longed for as a child. And ofcourse, for fans who want to see Gundam in motion.
Facilities at THE GUNDAM FACTORY YOKOHAMA
The Gundam Factory Yokohama was visited by a variety of visitors, some of whom were Gundam fans of yesteryear, while others were young people and families.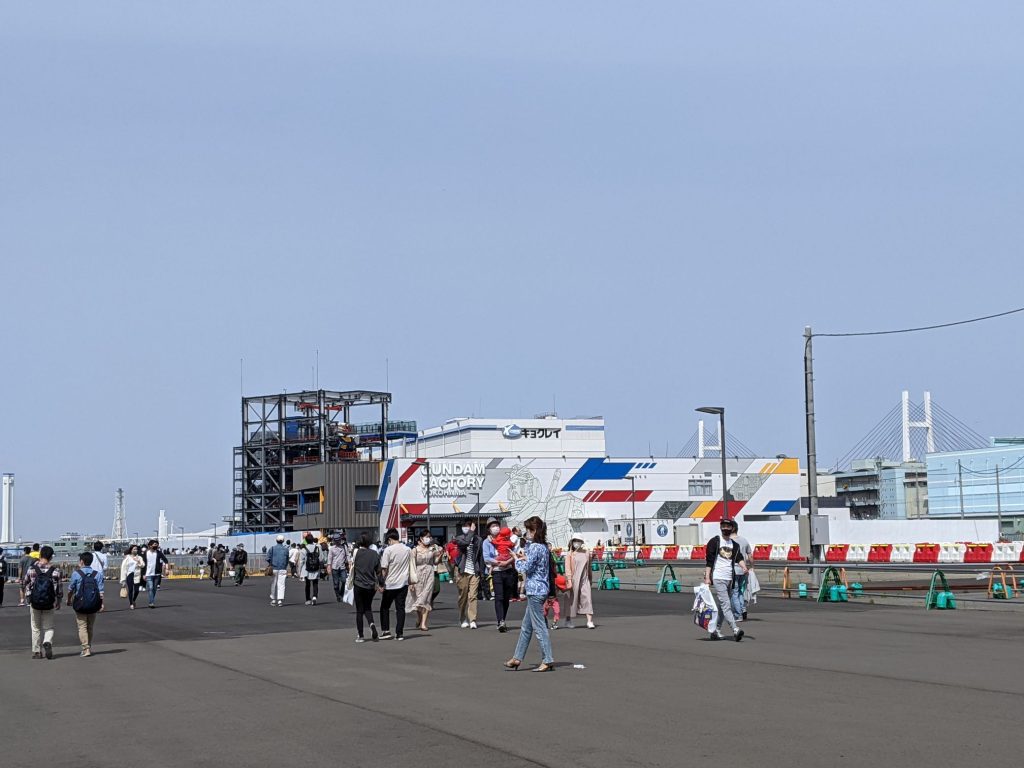 In addition to the Gundam dock, there is a building called "Gundam Lab," which has an official store selling original goods, a Gundam Cafe with an original menu, and an exhibition facility where visitors can learn about the technology that makes the Gundams work. Depending on the time of day, such as between programs, the official store was quite crowded and there was a line outside.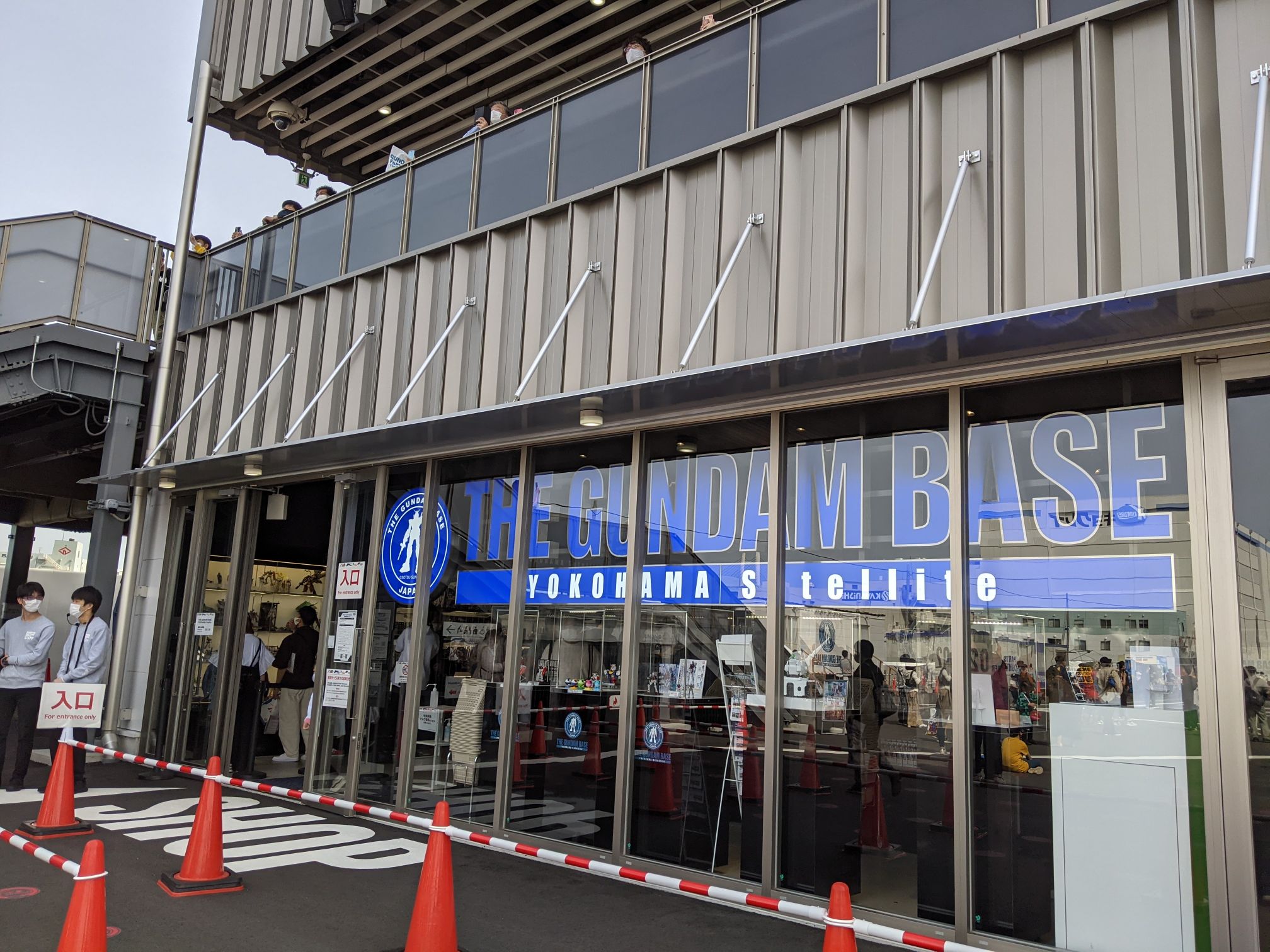 Information of THE GUNDAM FACTORY YOKOHAMA
【Location】
279-25, Yamashita-cho, Naka-ku, Yokohama-shi, Kanagawa
【Admission】
Adult (13 years old and over): 1,650 yen (tax included)
Child (7 years old and over, 12 years old and under): 1,100 yen (tax included)
GUNDAM-DOCK TOWER
Adult / Child (7 years old and up) 3,300 yen (tax included)
【Openning hours】
Weekdays 11:00-18:00 (last admission at 17:00)
Weekends and holidays 10:00-20:00 (last admission at 19:00)
【Exhibition period】
until March 31, 2023
【Access】
7 min. walk from Exit 4 (Marine Tower Exit) of "Motomachi-Chukagai" station on the Minatomirai Line.
【Website】
https://gundam-factory.net/en/
Enjoy the Moving Gundam
Gundam activation programs take place at 20 and 45 minutes every hour. There is a viewing fee in addition to the admission fee, but you can also enjoy the programs up close at the dock tower. When I saw the 20-minute program, the gundam moved its legs and raised its hands. The 45 minute program starts with the raising of the hands, so I think it is the opposite of that.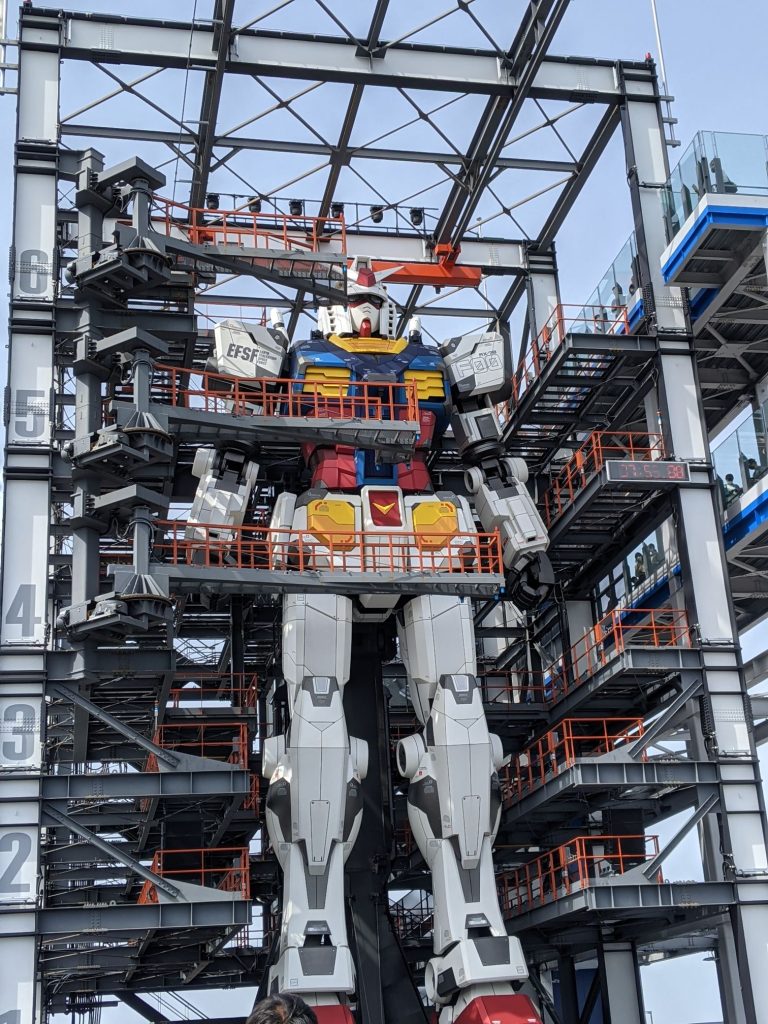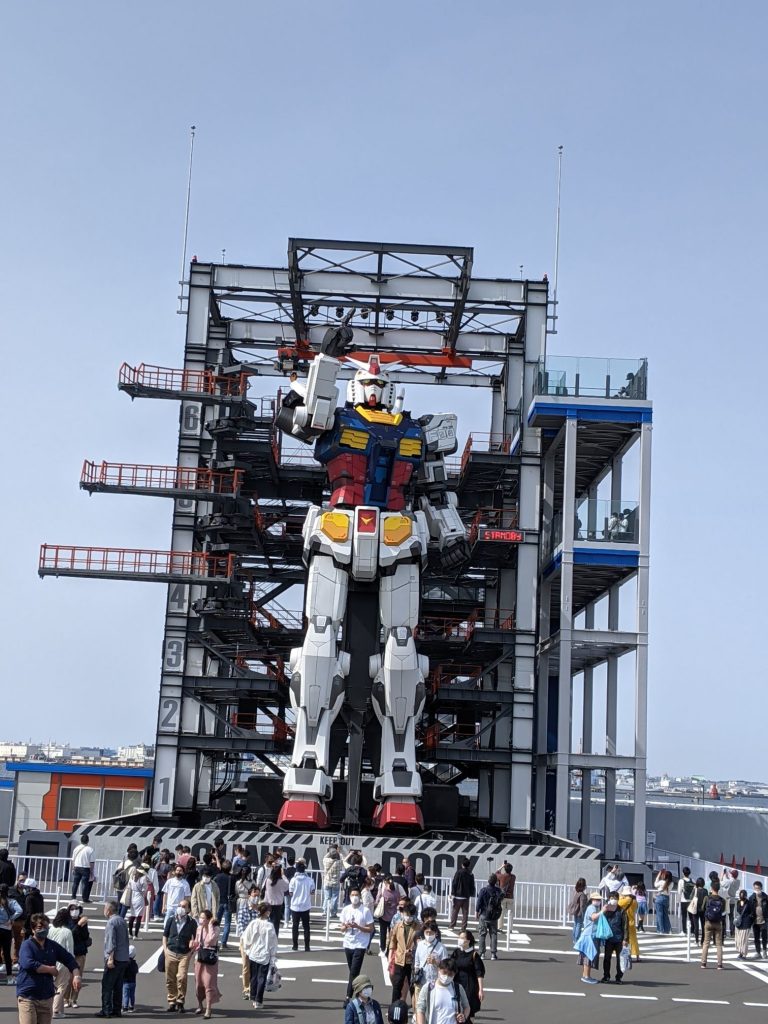 The movement is quite slow. It's not a flashy production like in a cartoon.
There are more than 20 places where it hits human joints to achieve the movement of a Gundam. In the final scene where he raises his hand, he bends his fingers, and the TV special said it was particularly difficult to reproduce that smooth movement.
You can see Gundam's move in this video. * Sound stops temporarily in the middle of the video.
The technology of the Moving GUNDAM
Although it cannot be seen from the photo, there is a frame connecting the Gundam's waist to the deck to support the Gundam's movement so that it does not fall. It is difficult with today's technology to move the Gundam on two legs without support, so the scientists and engineers who took part in this project did their best to resolve the problem, "How can we make the Gundam move? While I felt the limitations of today's materials and technology, I also felt that the fact that we were able to "move" the Gundam by mobilizing the power of science was the beginning of a new step forward. It was the first time in human history to see a moving Gundam in real life!
The message from Director Yoshiyuki Tomino
There is a message to the children by Director Yoshiyuki Tomino on the temporary enclosure on the site, and I think it says it all. It was very impressive.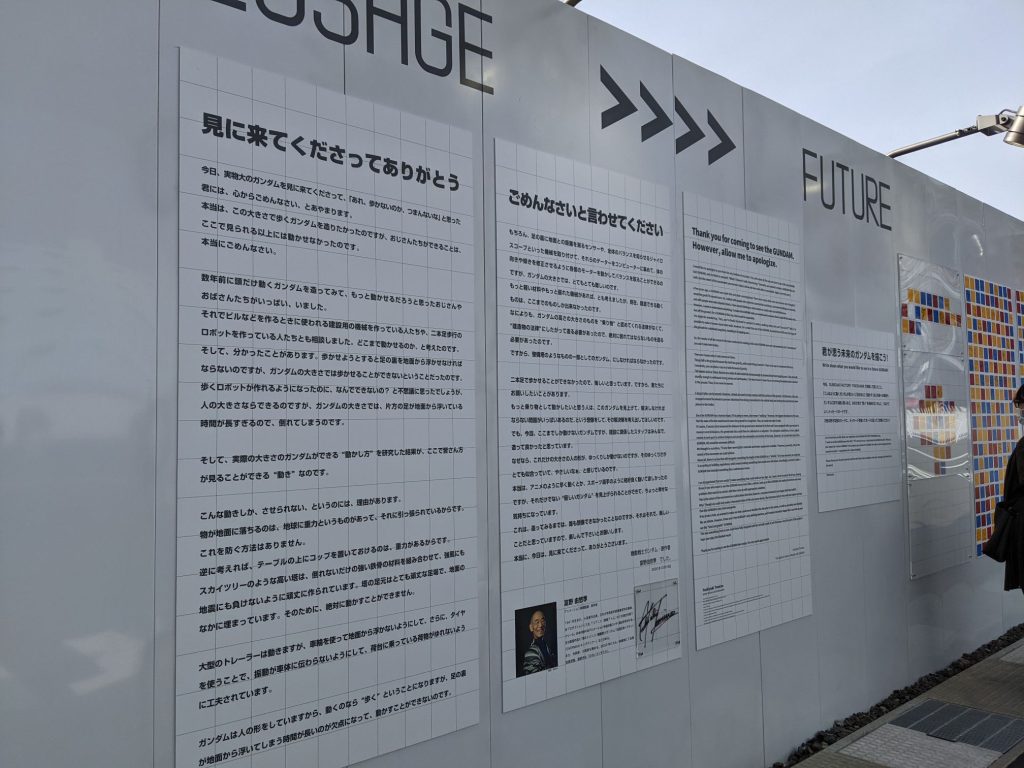 I summarize a part of his message. But I want you to read it there. There is his message board in English. The below summary is not the English message in the actual place.
Thank you for coming to see the GUNDAM. However, allow me to apologize. We really wanted to make a walking Gundam of this size, but we couldn't move it beyond what you can see here.
I am so sorry.

I have a favor to ask of you. If you want to make it work more as a vehicle, I would like you to look up at this Gundam and imagine that there are many problems that need to be solved, and I would like you to come up with those problems.
But this time, all the staff involved are glad that we make it, because, the slow movement of the Gundam is very suitable for it, and we feel that it is kind and gentle.

This is something that no one could have imagined before making the Gundam, but I think it was a good thing to do, so I ask you to enjoy it.
Other posts about Gundam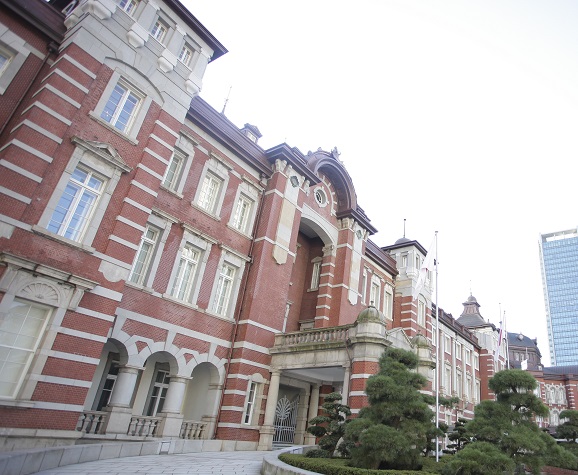 Japanese OL. (OL means "office lady". Women who work in offices.)
I was born in a rural part of the Kanto area in the latter half of the 1980s. I  live and work in Tokyo now. I live with my husband. I study English by writing this blog!