April is the season of beginnings in Japan
April is the beginning of a new business or school year for Japan. So I decide to write this blog new post in now, for the first time in a while.
New life starts in April in Japan.
In Japan, April marks the beginning of the school year and the start of the company's fiscal year. Overseas, we often hear that schools begin in September and companies start their business year in January, but in Japan, begin in April. Students generally graduate in March and start their next school or new employment in April. Many companies also close their books at the end of March and start a new fiscal year in April. Spring is a time of goodbyes as well as a time to make new acquaintances, when many people make a new start.
Why April?
The fiscal year was established in the Meiji period (1886) from April to March, and schools seem to have adapted accordingly. It is said that the reason why the fiscal year is in April has something to do with Japanese agriculture (rice farming) or that it was modeled after the British at that time, but it is not certain.
Cherry blossom season
March and April are also the time when cherry blossoms(sakura) bloom. Perhaps one of the reasons why Japanese people love cherry blossoms is that they are in bloom at the start of new life, such as graduation, entrance into a new school, or joining a new company. Cherry blossoms are not only beautiful, but also create various emotions and memories of parting with acquaintances and meeting new friends for the Japanese.
I have introduced cherry blossoms many times in this blog, and this year I went to Koishikawa Botanical Garden to see cherry blossoms. I was feeling depressed due to a series of things going wrong, but seeing the cherry blossoms cheered me up.
Koishikawa Botanical Garden
It is a broad educational training facility of the University of Tokyo for research and education in botany. This botanical garden is not only the oldest botanical garden in Japan, but also one of the oldest in the world, established by the Tokugawa Shogunate about 320 years ago.
Here's a video I took of the walk through Koishikawa Botanical Garden.
There is a forest of Yoshino cherry trees in full bloom were magnificent, and many Japanese people enjoy and take a break from viewing the cherry blossoms.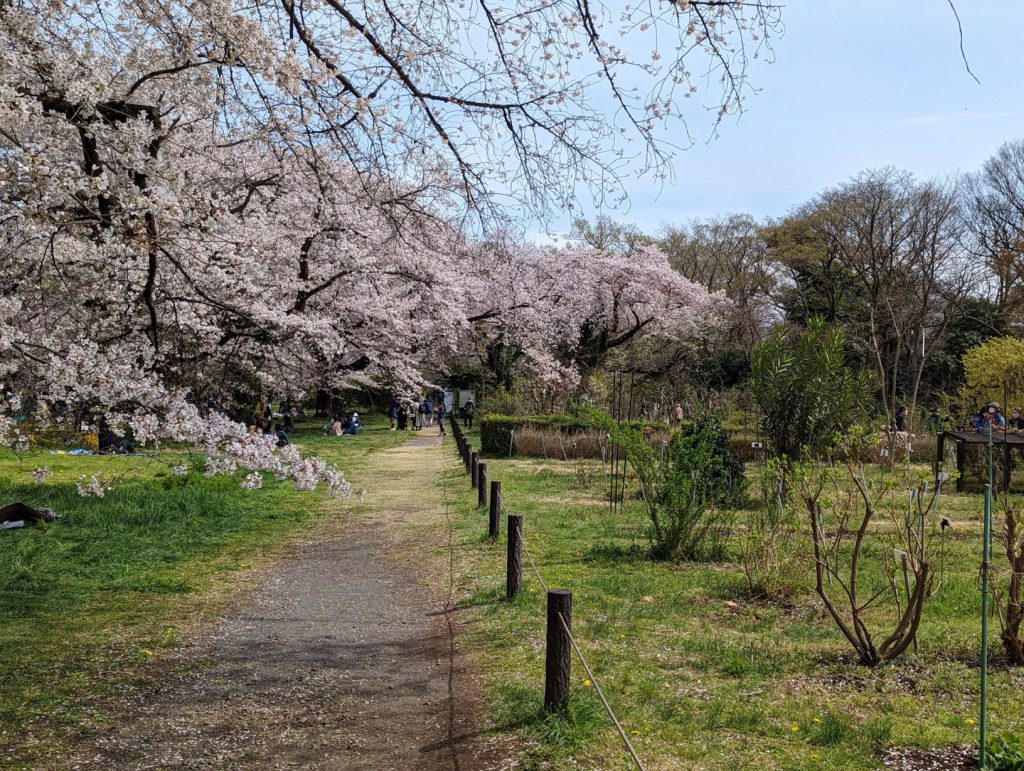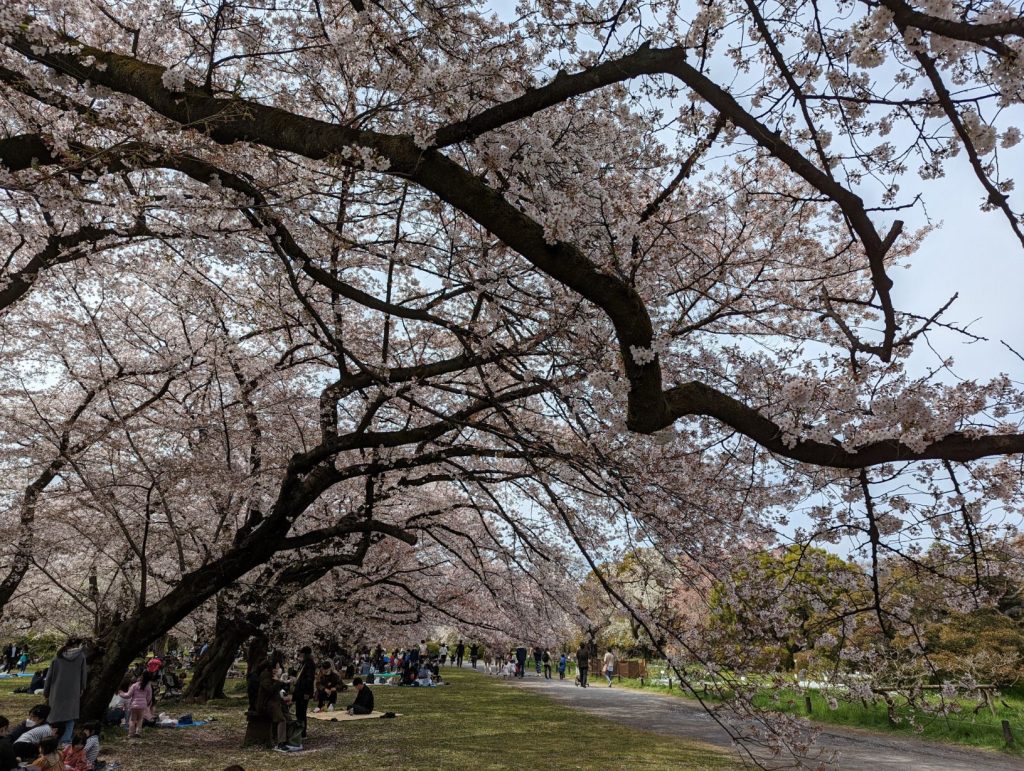 Koishikawa Botanical Garden
Address
3-7-1 Hakusan, Bunkyo-ku,Tokyo, 112-0001 JAPAN
Opening hours
9:00am to 16:30 (Entrance, to 16:00) every day,
except every Mondays and 29th Dec. — 3rd Jan
Entrance fee
adults over 16 years old : 500yen
children over 6 yeras old : 150yen
Access
10 minutes walk from Hakusan station of Mita subway line
Website
https://www.bg.s.u-tokyo.ac.jp/koishikawa/eng/
What I think now
When I look at the situation in Ukraine today, I realize how happy it is to have the ordinary life of continuing the age-old tradition of cherry blossom viewing. The effects of the war have already been felt, but I do not know what will happen to the world and whether the existing balance in the Far East area where Japan is located will be maintained. The new coronavirus pandemic has not subsided, and the world is even more turbulent. I pray for the souls of those who lost their lives and sincerely hope that those who are hurting and suffering now will be saved as soon as possible and regain their daily lives. I am seething, wondering if there is anything I can do to help. I am thinking about this from far away in Japan while looking at the cherry blossoms.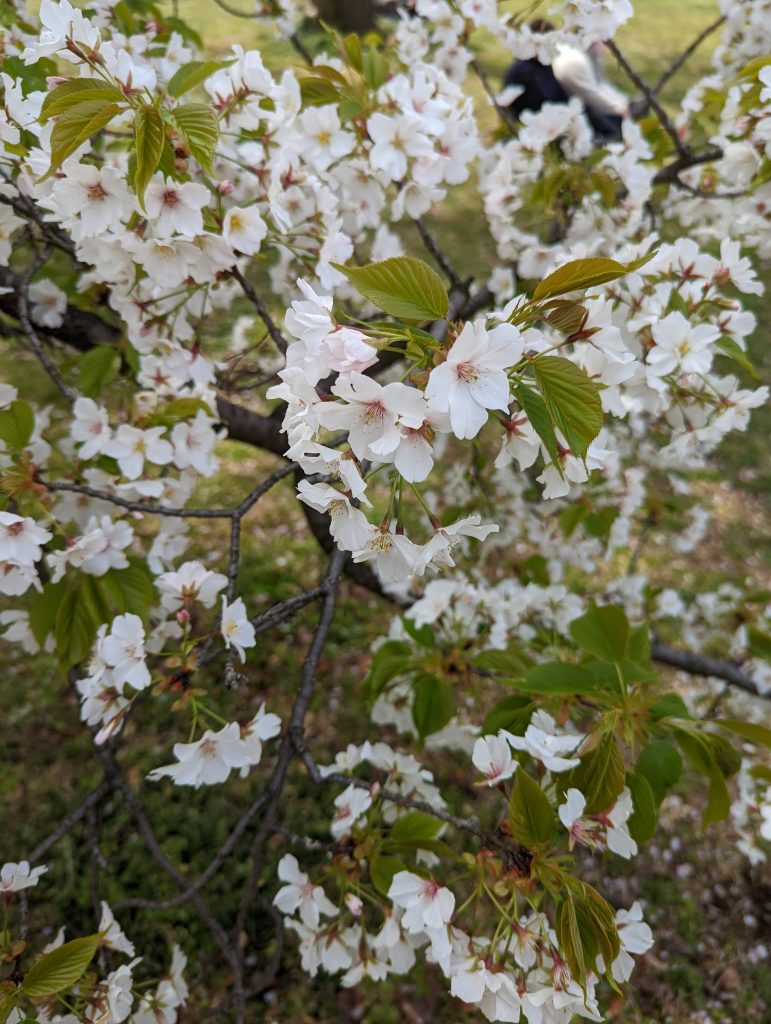 The posts about cherry blossom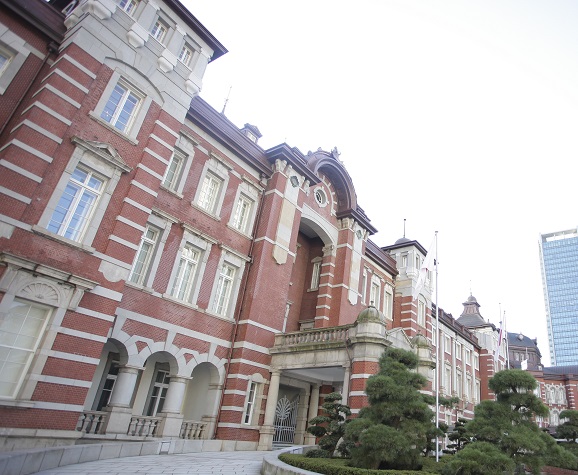 Japanese OL. (OL means "office lady". Women who work in offices.)
I was born in a rural part of the Kanto area in the latter half of the 1980s. I  live and work in Tokyo now. I live with my husband. I study English by writing this blog!