Japanese Christmas
Happy Holidays!
It is Christmas Eve. Today is Sunday, many people enjoy Christmas day with their family or lover or friends. There are full of Christmas trees and Christmas lights at this time of the year.
What is Japanese Christmas like?
As you may know, Japanese Christmas is not religious but very commercial. They never think they celebrate Christmas, but they enjoy it as one of the year's events. Some people may not know the meaning of Christmas. I will talk about a typical way to spend Christmas day in Japan.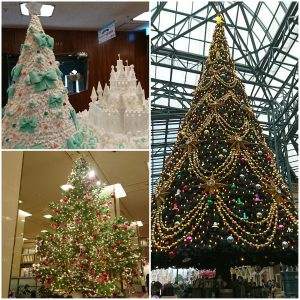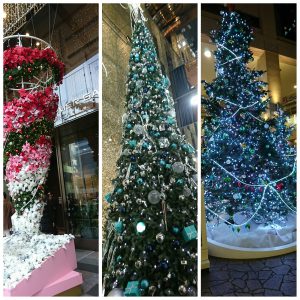 ↑Many Christmas trees are decorated in various places in Tokyo.
How to spend Christmas day of Japan
Japanese family has Christmas dinner which is more luxurious than usual. They eat chicken and Christmas cakes. The parents prepare for Christmas gifts for their children. Children are waiting for Santa Claus and wake up the next morning, the gifts are set near their pillows.
Christmas Eve is a special day for couples. They give Christmas gifts to each other and go to restaurants for a luxurious dinner. As it has become natural to spend Christmas with the lover, young people have a lively conversation about a plan for Christmas.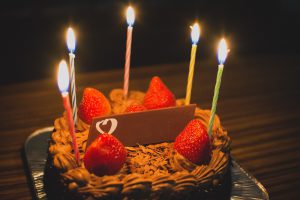 It is said that the Japanese Christmas style like this is made by various companies. A cake shop had made a Christmas decorated shortcake for the first time about 100 years ago. The media has been talking Christmas information for the way to spend with lovers since 30 years ago.
Having said that, I spent Christmas Eve with my husband. We went shopping for buying gifts. The town was very crowded. Then we bought Kentucky Fried Chicken this year and ate it. Strange to say, KFC is very popular as a Christmas chicken in Japan. There were many people waiting to buy the chicken in front of KFC.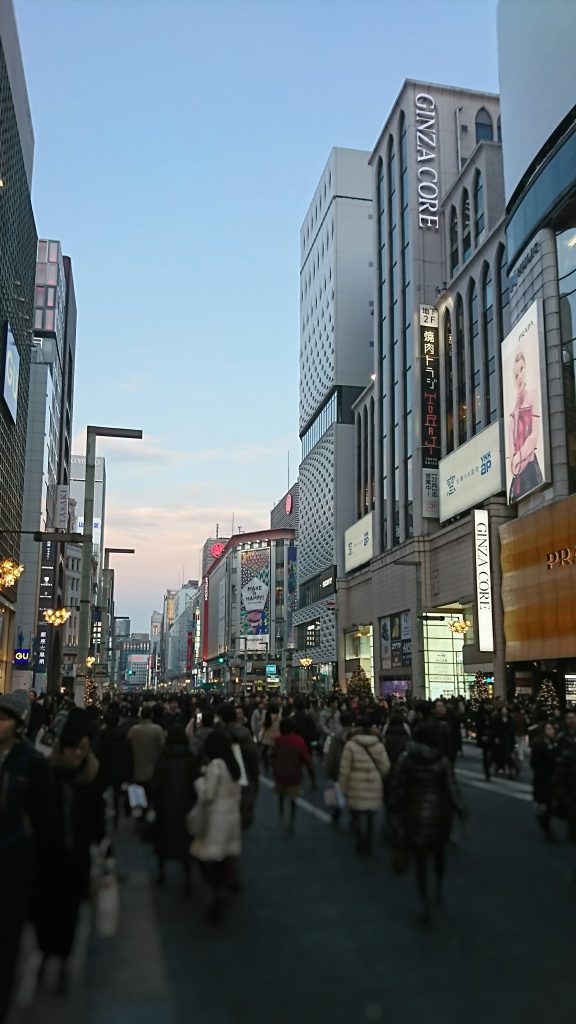 ↑Ginza on Christmas day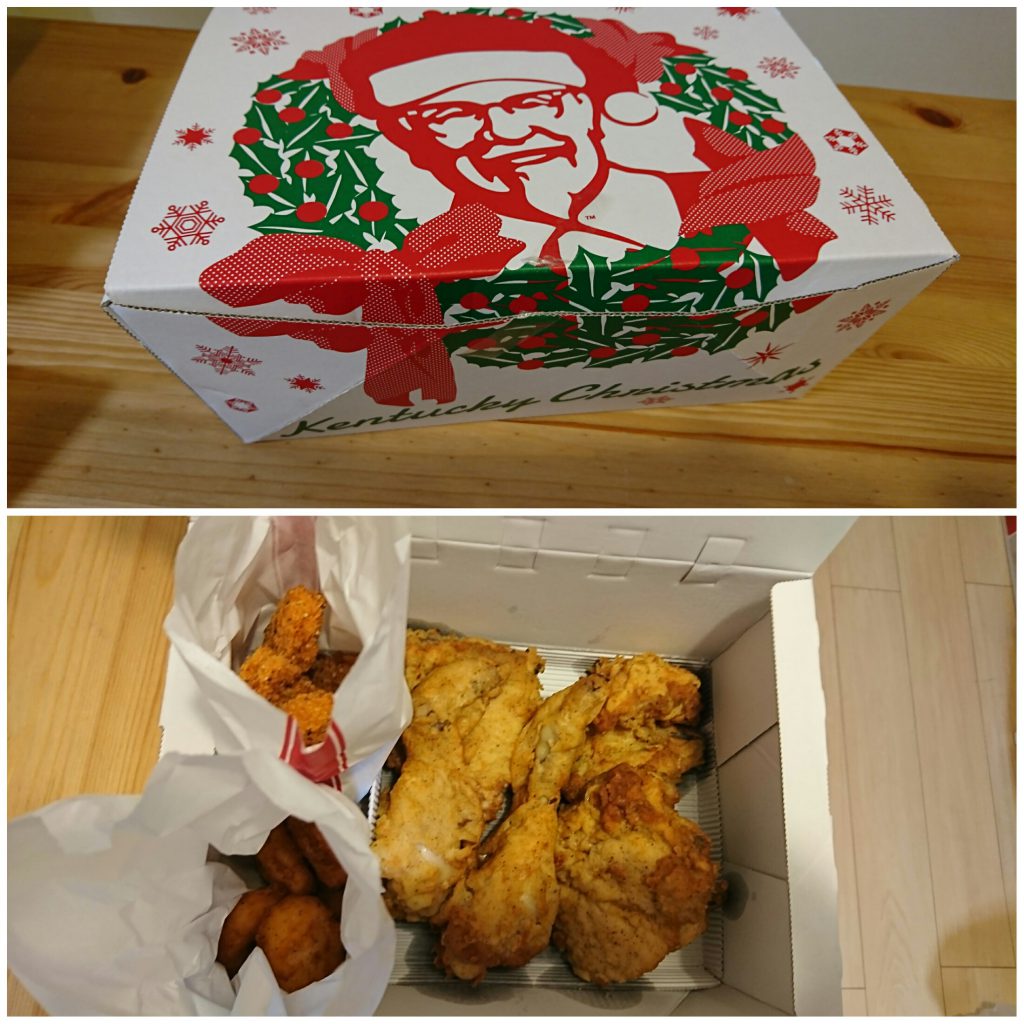 ↑KFC Christmas set
I could have joyful Christmas.
Wish you have Wonderful Holidays!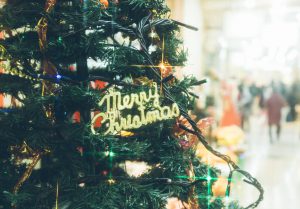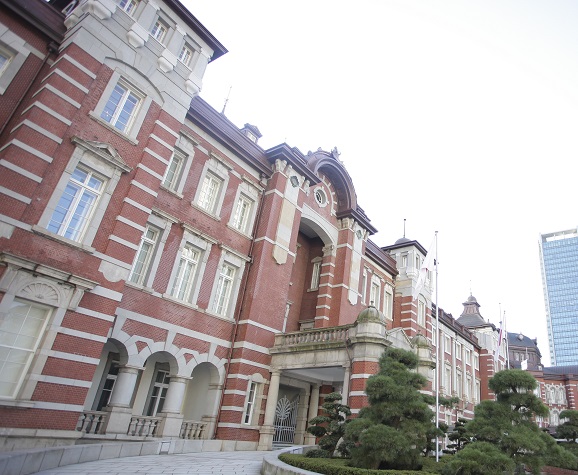 Japanese OL. (OL means "office lady". Women who work in offices.)
I was born in a rural part of the Kanto area in the latter half of the 1980s. I  live and work in Tokyo now. I live with my husband. I study English by writing this blog!