【For tourists to Japan】Japanese cheap chain restaurants I often use
Today I introduce Japanese cheap chain restaurants I often use. Japan has many kinds of chain restaurants. When you want to eat food at a reasonable price in Japan, please try to visit.
The post about Japanese typical food
Japanese cheap chain restaurants
※ Click and you can jump to each restaurant↑
①Gyudon – Yoshinoya, Matsuya, and Sukiya
Gyudon is a beef bowl. It is one of the Japanese fast foods. It is a quick, economical(around 500yen) and tasty meal. "Yoshinoya(吉野家), "Matsuya(松屋)" and "Sukiya(すき家)" are three major gyudon restaurants. I often visit there.
The post about beef bowl restaurants
I have eaten gyudon even though it is late night… It is a bad habit.(;_;) #japan #gyudon

I introduced "gyudon" in my blog.↓https://t.co/2Md576FMNc pic.twitter.com/OPm1cOcbKv

— rice.japaneseol (@rice_Japaneseol) January 23, 2018
②Soup – Soup Stock Tokyo
I like Soup Stock Tokyo❤
This is tokyo borsch.#soupstocktokyo #soup #japan pic.twitter.com/In7O5v8mIA

— rice.japaneseol (@rice_Japaneseol) January 9, 2018
Soup Stock Tokyo is a soup specialty restaurant mainly in Tokyo and a popular chain one for females. A set of soup and bread or rice is offered, and a set of one cup of soup is 740 yen. The menu changes every week and every store. You can choose one from many kinds of soup such as regular taste ones or limited ones.
③Noodle – Ringer Hut
When I want to eat vegetables, I go to SUBWAY or Ringer Hut !
yasai tappuri champon by ringerhut↓#japan #ringerhut #champon pic.twitter.com/FCSpmum76o

— rice.japaneseol (@rice_Japaneseol) February 6, 2018
Ringer Hut is a Nagasaki Champon restaurant with over 600 stores throughout Japan.  Champon is a Nagasaki local dish based on Chinese food, and it is boiled with noodles and fried vegetables, meat, and seafood in chicken soup. At Ringer Hut, you can eat a lot of fresh vegetables with noodles, which is popular with many people.  You can also eat sara-udon, a specialty of Nagasaki. The price of champon and sara-udon is about 600~800 yen.
④Noodle – Marugame Seimen(丸亀製麺)
I like UDON! Today's my lunch was mentai-kamatama Udon.#japan #udon #noodles #marukame pic.twitter.com/hkVrrqUK4L

— rice.japaneseol (@rice_Japaneseol) December 4, 2018
Marugame Seimen is an udon restaurant. It is a chain restaurant with over 1000 stores not only in Japan but also in 13 countries around the world. This restaurant is famous for freshly boiled noodles made not at factories but at each store. You can eat the cheapest udon for about 300 yen per cup, and you can also add tempura with udon. It seems that many people visit particularly for lunch.
⑤Hamburger – McDonald's and Japanese unique hamburger shops
McDonald's
Of course, even in Japan, the most popular hamburger shop is McDonald's. When I was a student, I often went there with friends. I recommend the menu only sold in Japan, such as Teriyaki Mac, Ebi Fillet 'o, and Tsukimi burger.
I ate McDonald's burger at lunch after so long. I recommend teriyaki burgers! ↓teriyaki chicken filet-o#McDonalds #teriyaki #japan pic.twitter.com/WWDRLPPTsW

— rice.japaneseol (@rice_Japaneseol) March 5, 2019
Freshness Burger
Freshness Burger is a stylish hamburger chain shop. Currently, there are about 170 stores nationwide. They are made after receiving an order, and they are particular about ingredients such as raw vegetables, patties, buns, and fried potatoes. The price of a hamburger is around 400-900 yen. It is more expensive than McDonald's.
"Freshness Burger" is a Japanese hamburger chain restaurant. I ate "Avocado prosciutto burger". That is the hamburger put prosciutto, an avocado and sour cream on a beef patty. Many Japanese people like avocados and prosciutto, like me!#Japan #hamburger #freshnessburger pic.twitter.com/kMoXAbn7ZD

— rice.japaneseol (@rice_Japaneseol) April 11, 2019
Lotteria, Mos Burger, and First Kitchen are also popular hamburger restaurants in Japan.
⑥Teishoku – Otoya(大戸屋)
Otoya is a reasonable chain teishoku restaurant. It is a chain restaurant with about 450 stores not only in Japan but also overseas. Teishoku is Japanese set menu. There are the main dish, rice, miso soup, and side dishes in teishoku. You can eat teishoku for about 800~1000 yen, and taste of Japanese home cooking at Otoya.
The post about teishoku and Otoya
Japan has many more other chain restaurants such as sushi or ramen. I want to introduce other restaurants next time!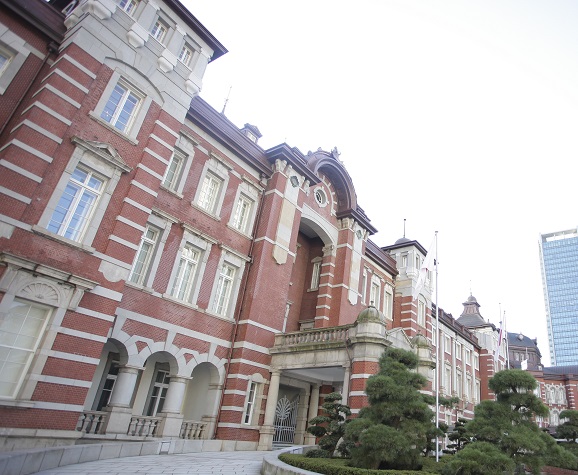 Japanese OL. (OL means "office lady". Women who work in offices.)
I was born in a rural part of the Kanto area in the latter half of the 1980s. I  live and work in Tokyo now. I live with my husband. I study English by writing this blog!