Christmas Lights – Illumination 2017 in Japan
Christmas lights start this year, too! The lights decorate shops, streets, and parks in winter in Japan. They are very beautiful!
It is getting colder and colder now in Japan.
Winter has come to Tokyo. The highs recently have been under 10 degrees(℃→50°F).
December is an event season. Japanese people enjoy Christmas and new year's holidays.
The clear air in winter makes lights brilliant. Christmas lights are called "illumination" in Japan.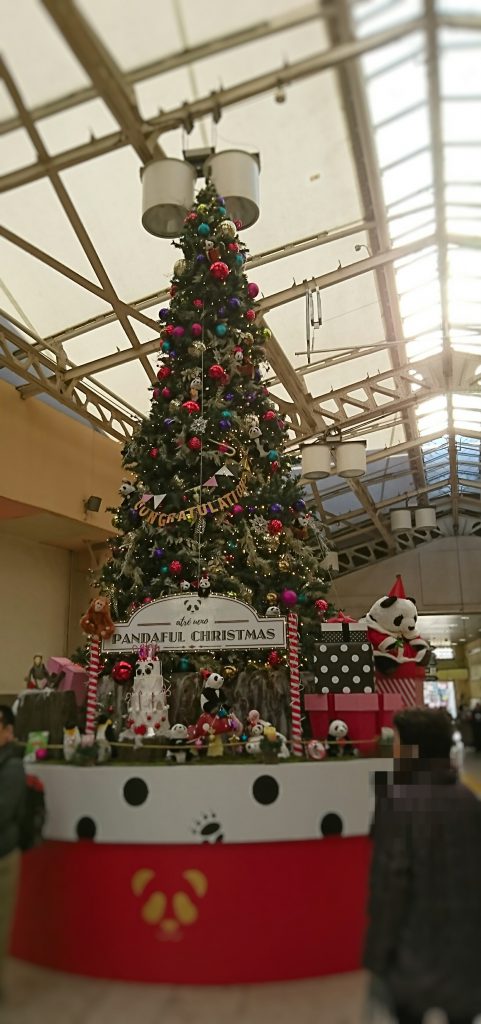 Today I introduce "illumination" I have seen before.

illumination 2017
※ Click and you can jump to each spot↑
①Tokyo Midtown in Roppongi(六本木)
There are some lights spots in Roppongi. I have been to Roppongi to watch lights a few times in winter. Roppongi Hills and Tokyo Midtown are popular lights spots.
Today I will talk about Midtown Christmas I like.
The recommended spot is "Starlight Garden". Grass Square is covered with many lights. They turn on and off and change colors according to the program. This year's theme is "Space Odyssey". You can enjoy the sparkling lights show. I was moved by the beautiful blue lights.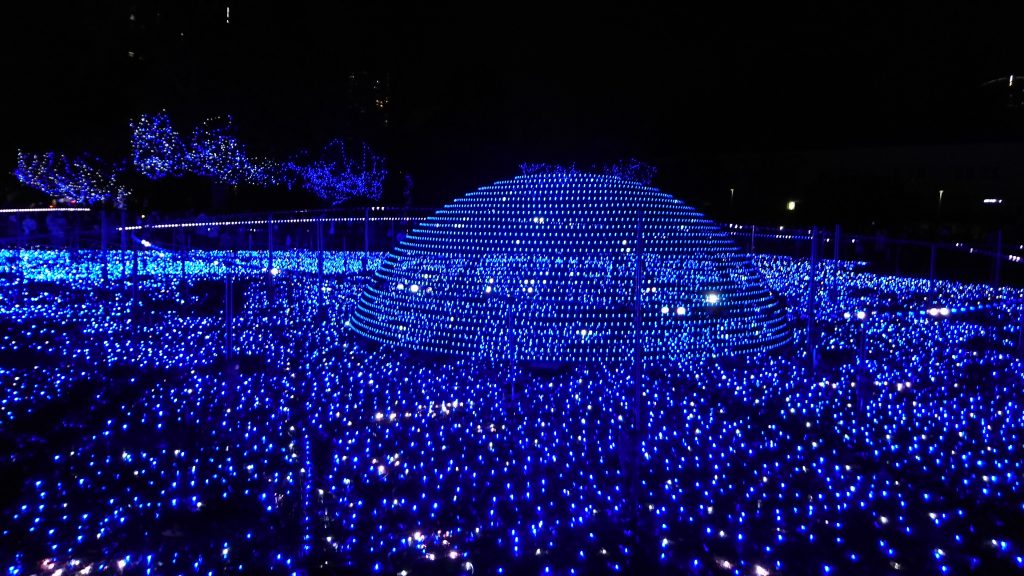 The show programs are changing for each day of the week.
I watched them on Sunday↓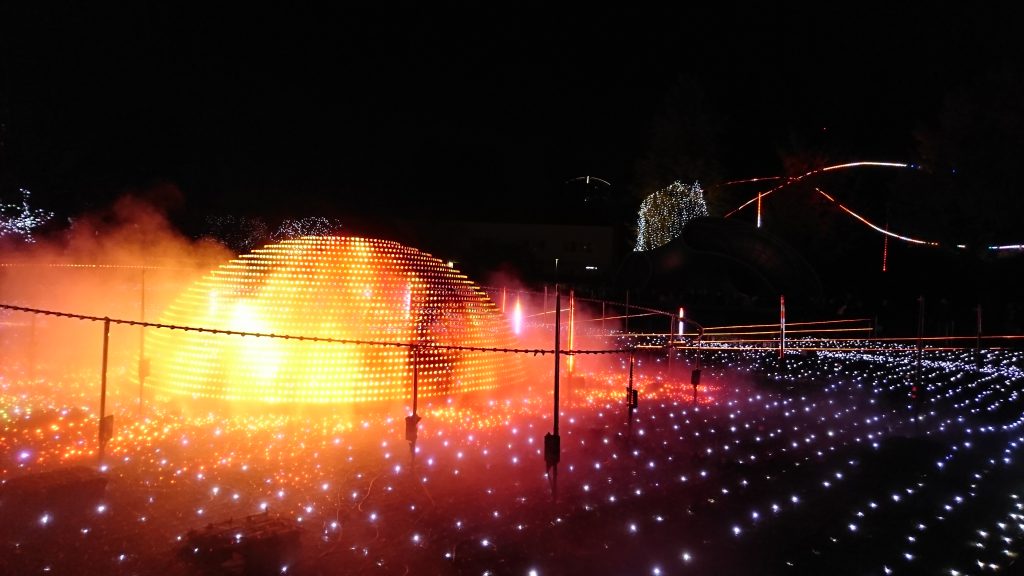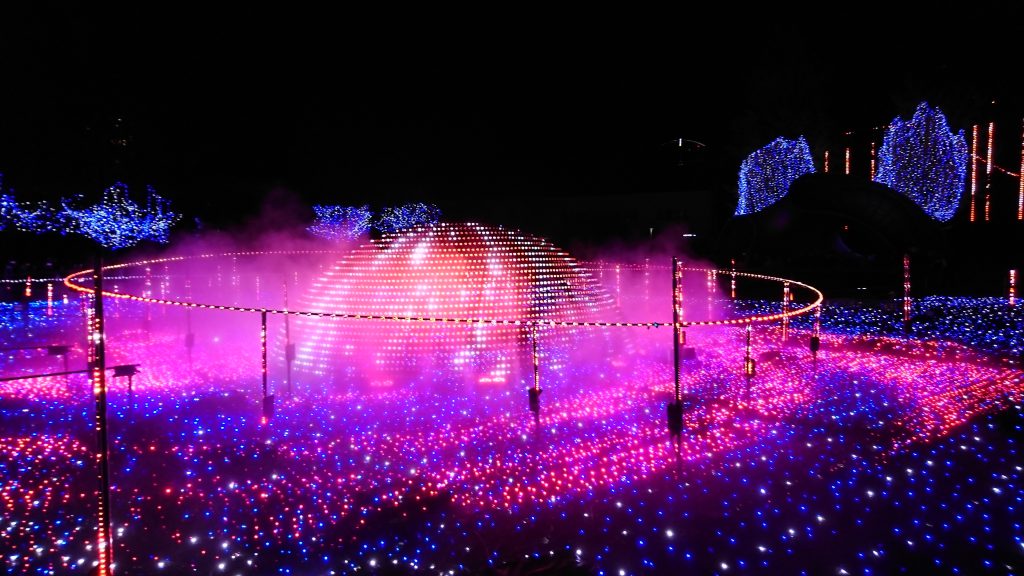 Sunday program is Sun version.
There are also other spots.
"Trees Illumination"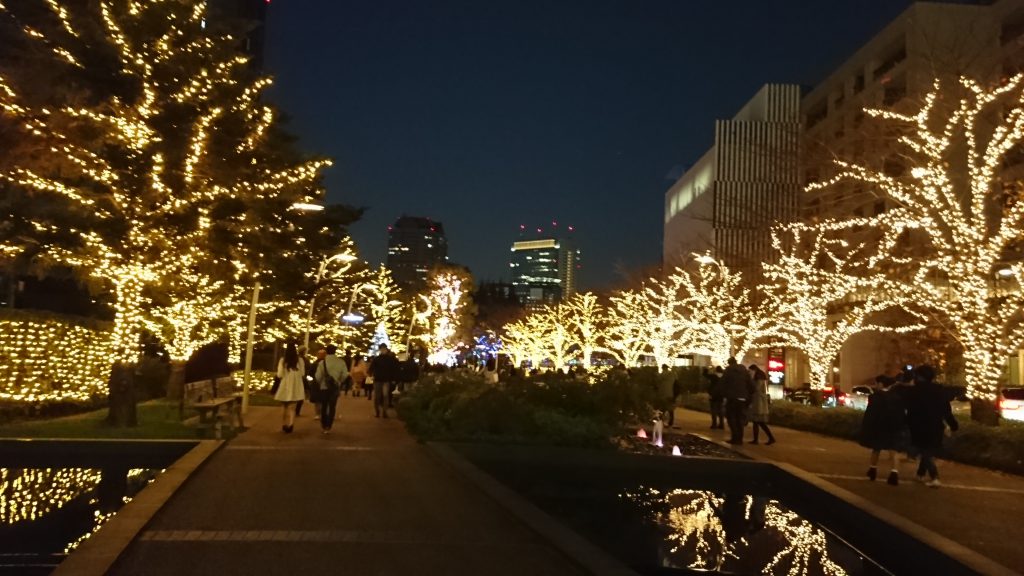 "Champagne Illumination "& "Starlight Road"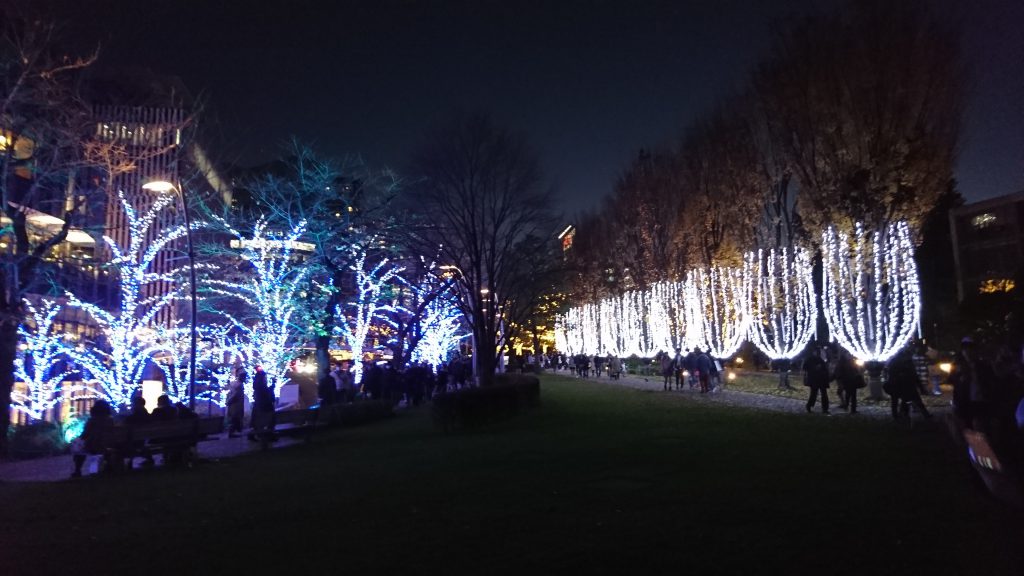 It's as if lights flow in Champagne Illumination!
This is the official site.
It's held on 11/15 Wed – 12/25 Mon 17:00 – 23:00.
② Shinjuku(新宿)
Shinjuku is the city I often visit. There are some lights spots. I introduce around the south exit.
"Shinjuku terrace city"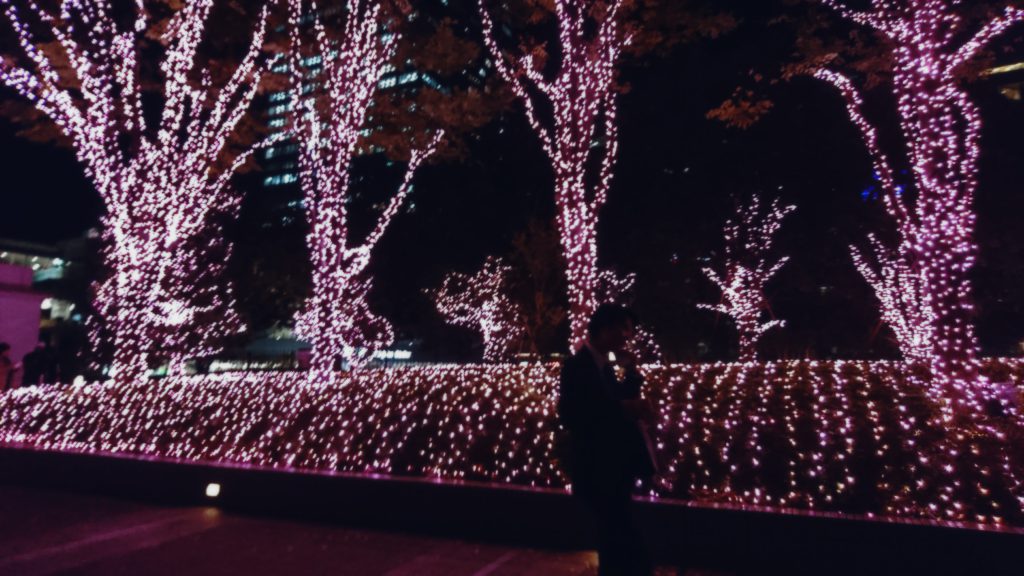 There are many pink lights this year. It's adorable. Many couples take photos.
Mosaic street(from the south exit to the west exit)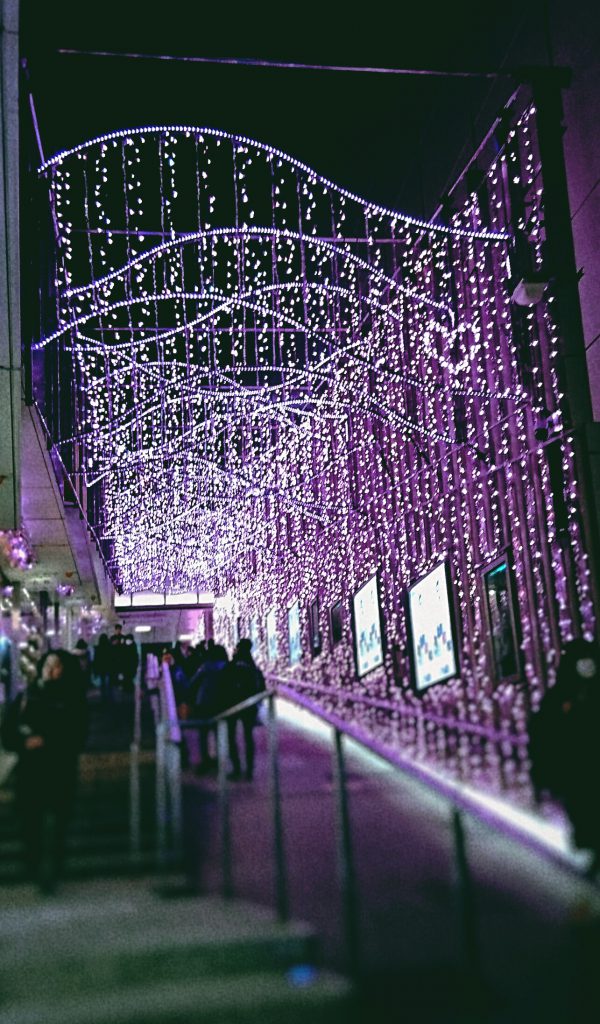 In Suica's penguin Square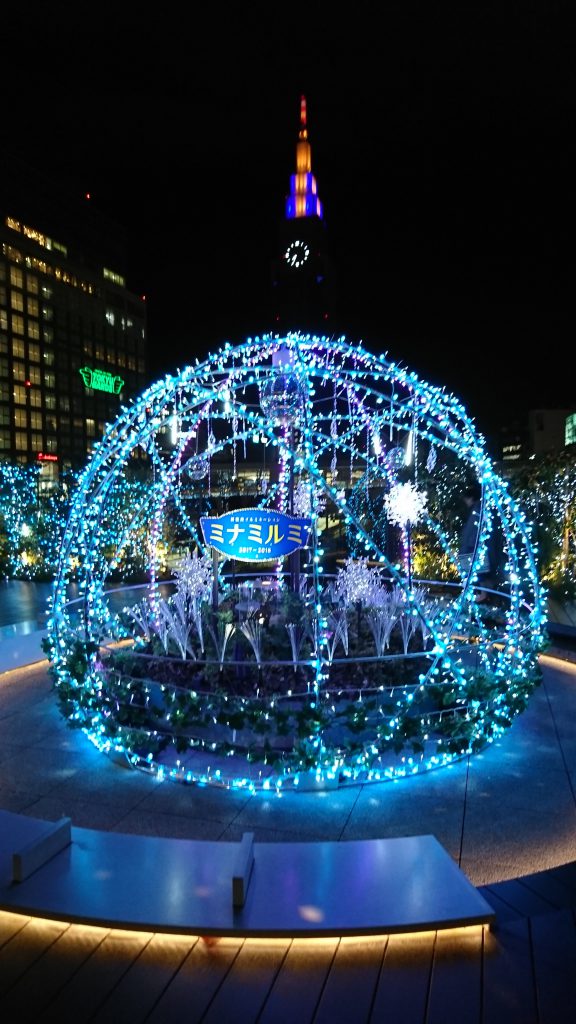 It's in front of JR new south exit.
You can enjoy blue and white lights and a train view. The illuminated building behind the square is Docomo tower.
③Sagamiko Resort Pleasure Forest (相模湖)
You can also find the winter lights in the suburban parks, too. l went to the lights event in Sagamiko called "ILLUMILLION" last year.
"Sagamiko Resort Pleasure Forest" is the amusement park near Sagamiko(lake), where you can enjoy attractions such as outdoor. It takes about one hour and a half from Tokyo station by bus and train. The park is illuminated by 6 million light bulbs in the winter season. That is the largest illumination event in the Kanto area. I enjoyed this event last year.
The park is very large. There are some lights spots.
I introduce the last year's event.
Entering the park, you can see the big light-up Christmas tree.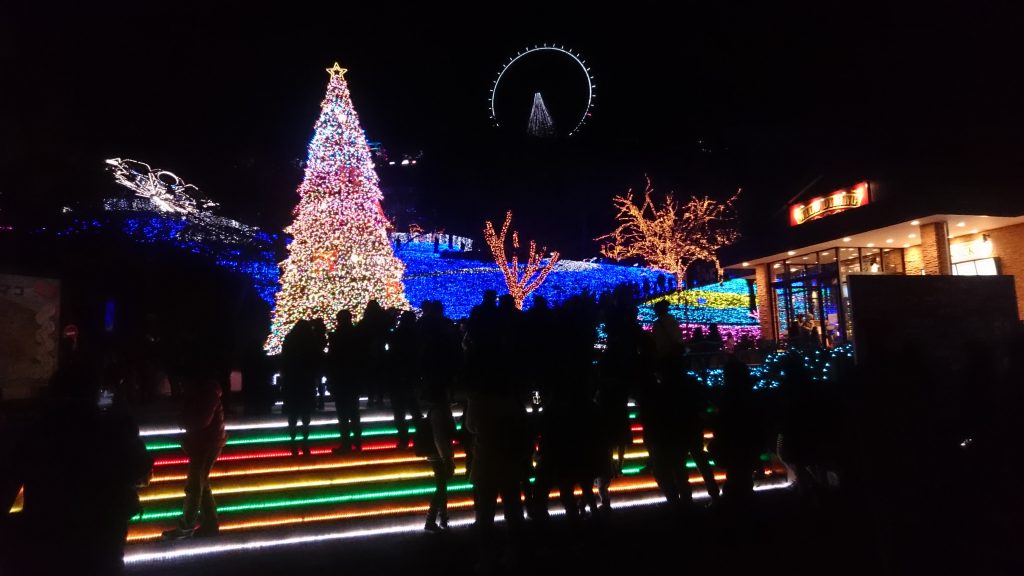 There were various colors of lights on both sides of the walking road. I had never seen such many colors of illumination!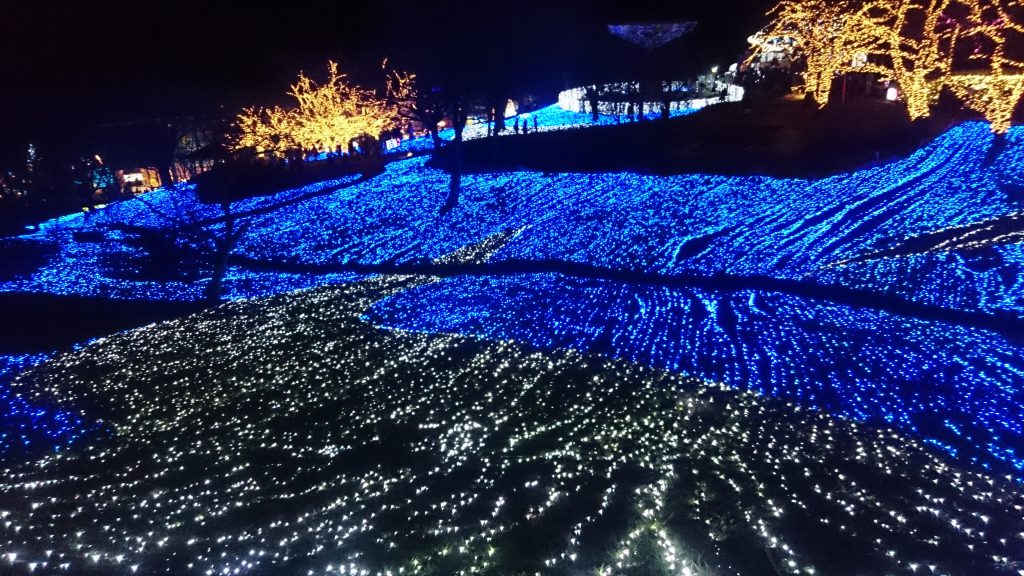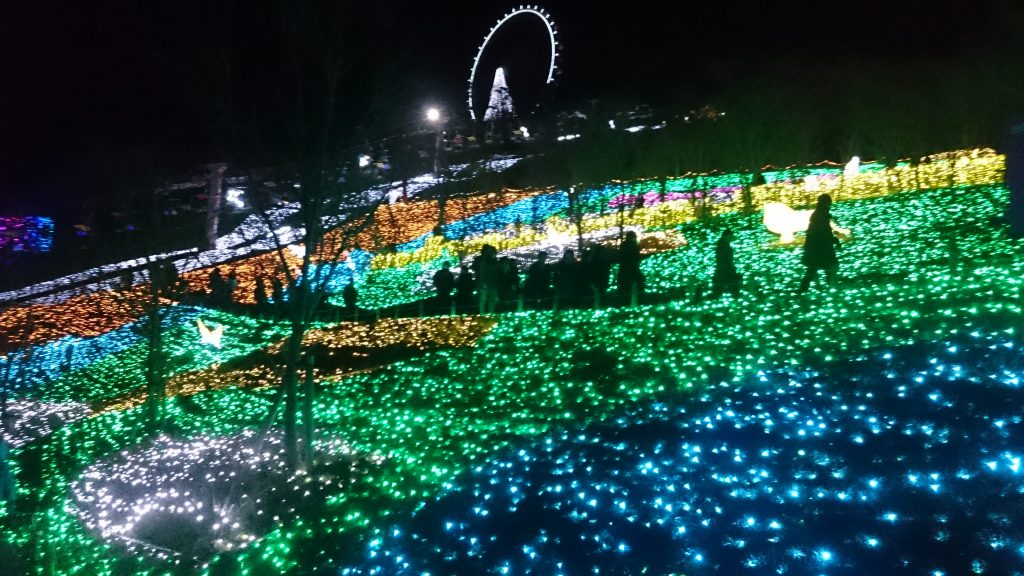 This is " Light Tunnel". Yellow lights are beautiful.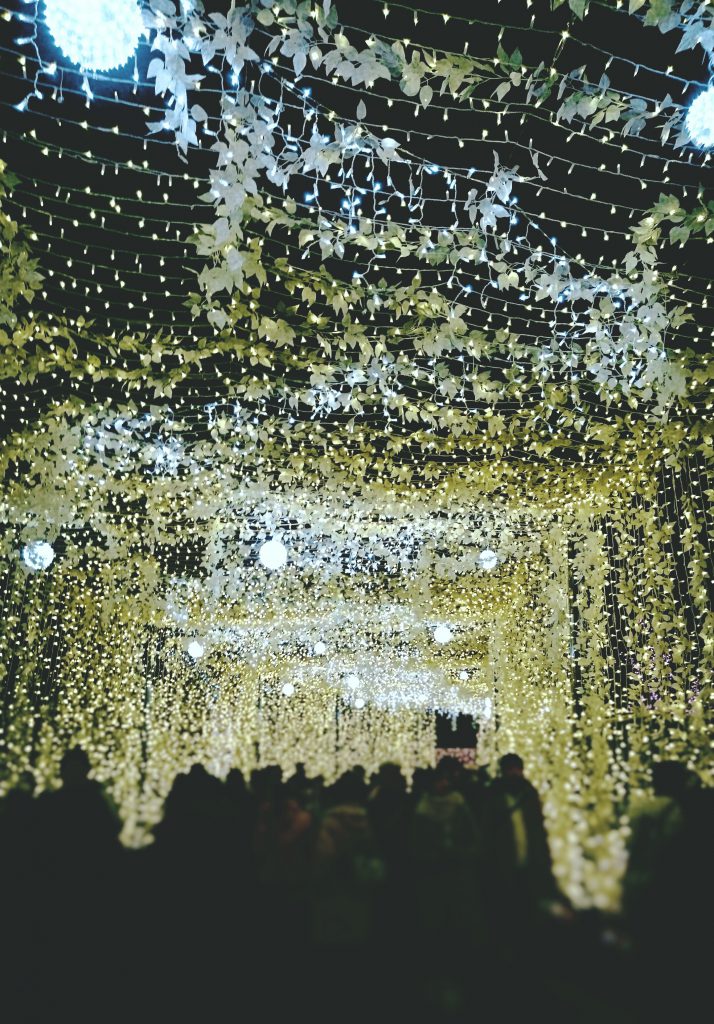 "Great Palace of Light"
You can enjoy the lights show. The colors of lights changed and water of the fountain spread according to the music.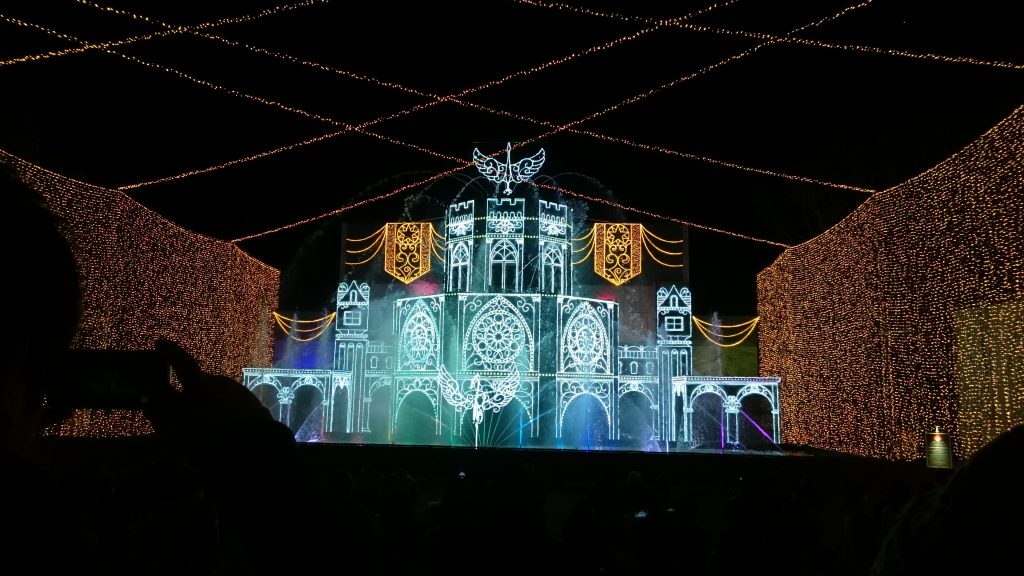 There was a Paddington Bear!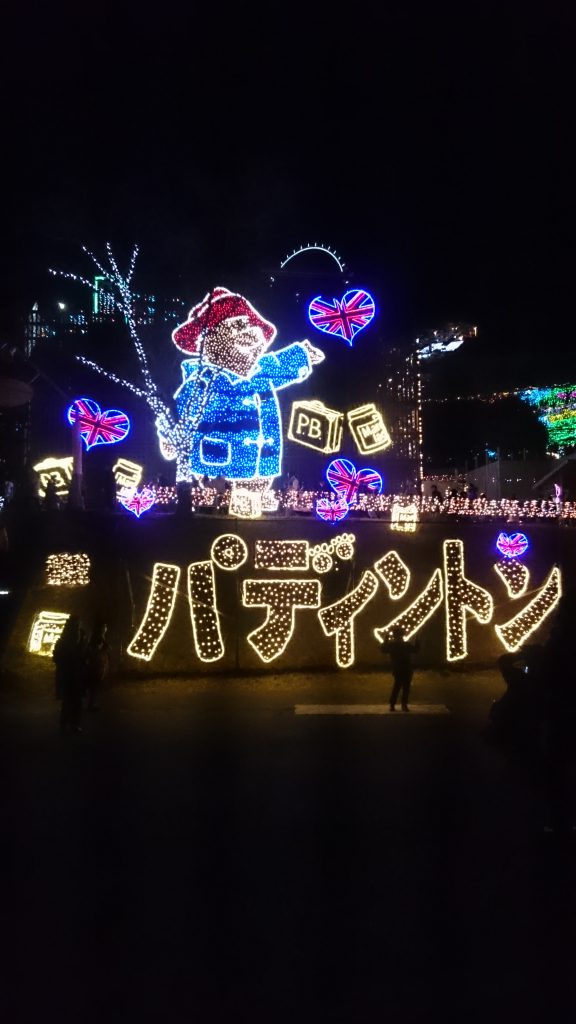 It took an hour to look at all lights. It's very cold. You will surely feel want to get warm! After finishing to watch all the illumination, I recommend you to enter the hot spring located inside the park.
Please check the information for this year's "ILLUMILLION" on this website.
http://www.sagamiko-resort.jp/illumillion/
(You can choose your language.)
It's held on 11/3〜4/8 16:00 to 21:00.
(The end time changes on some date. )
There are also many other famous lights spots in Japan. If you visit Japan in winter, please enjoy "illumination", which is a Japanese winter wonderful scene!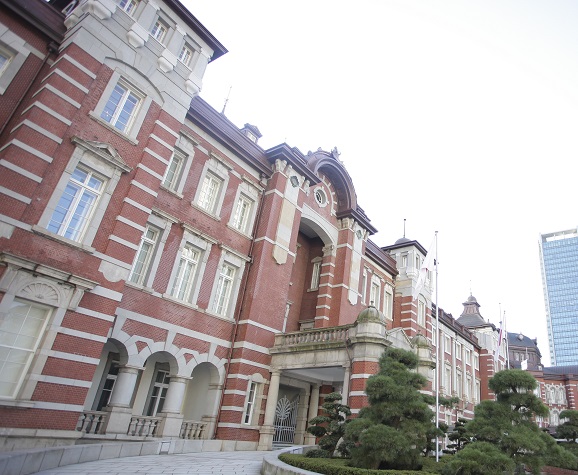 Japanese OL. (OL means "office lady". Women who work in offices.)
I was born in a rural part of the Kanto area in the latter half of the 1980s. I  live and work in Tokyo now. I live with my husband. I study English by writing this blog!