Bonenkai; the December event in Japan
Do you know bonenkai(忘年会) in December in Japan? It is a drinking party for forgetting the year. December is one of the busiest months for Japanese people! They have many events for Year-end and New Year holidays.
Many events for Year-end and New Year holidays in Japan
The beginning of the year("お正月") is a very important day for Japanese. In December they prepare for seeing the new year, such as "nengajo(年賀状=New Year Card)" and "oosoji(大掃除=Spring cleaning)". Further, they spend Christmas with their family or lover. They often hold a Christmas party and buy a gift. Bonenkai(忘年会) is also one of the year-end events. This time I want to introduce Japanese bonenkai and my dissatisfaction with a company bonenkai. lol
What is Bonenkai?
Bonenkai(忘年会) means "forget the year party". Japanese go for a drink at the end of the year with their bosses and colleagues or friends for forgetting bad things that happened that year. Many Izakayas, which are Japanese pubs, are fully booked at this time of year. You can find drunk people everywhere.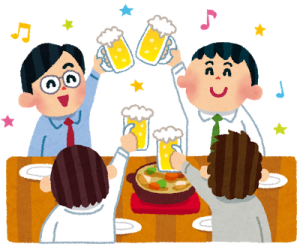 I enjoy Bonenkai every year. I meet old friends, whom I can not usually meet, in Bonenkai. But a company year-end party is a bit troublesome. A young employee often organizes company drinking parties. Of course, I have experienced it many times, too.
a company year-end party in Japan
The year-end party where many people participate, such as a department unit, etc, is very difficult to prepare. Young people have to arrange for Izakaya search, attendance confirmation, and sometimes even entertainment(such as games and performances). It is a part of the work. Their bosses had experienced such preparations at a young age. This may be also one of the Japanese seniority systems. It is fun to drink for promoting friendship among company members. But to be honest, some young people feel its preparations are a bit troublesome…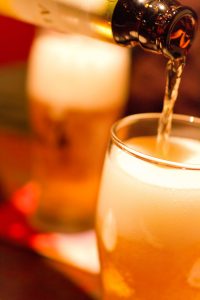 I am relieved as this year's Bonenkai for my company is over. I will work hard until the end working day of this year and want to enjoy the year-end and New Year holidays!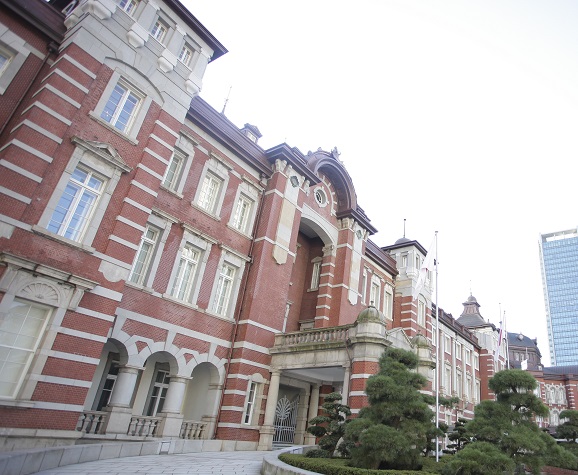 Japanese OL. (OL means "office lady". Women who work in offices.)
I was born in a rural part of the Kanto area in the latter half of the 1980s. I  live and work in Tokyo now. I live with my husband. I study English by writing this blog!