Seichi junrei of your name. (kimi no na wa)
In Japan, seichi-junrei is popular. Many anime fans are visiting locations where animes are set. This is called seichi-junrei. Please try to read this post if you want to get more info about seichi-junrei.
I have visited locations of "your name. (kimi no na wa)" before. Today I introduce my seichi-junrei of "your name."The director of this anime work is famous for drawing beautiful delicate scenery, but I thought it was difficult to find out the totally same place of each anime scene. I should have searched the place before visiting real anime locations…
These are the posts about my review of "your name. (kimi no na wa)" and the director, Makoto Shinkai.
※ The source of the below images of "your name. " is ©2016 your name. Production Committee.
Visiting locations of "your name." in Tokyo
This anime is set in Tokyo and the country town of the Hida region. First I introduce the anime locations I visited in Tokyo.
① Yotsuya Station (四ツ谷駅)
I started my seichi-junrei from Yotsuya station. Yotsuya Station Akasaka Exit is the place where hero Taki and Ms. Okudera met up.
I walked to the Yotsuya Suga Shrine that is an important place in this work. I turned left the road in front of Yotsuya Station Akasaka Exit, then went straight to Shinjuku Street. There is Yotsuya elementary school on the way. I was surprised that this school is near the main street and in the middle of Tokyo big city.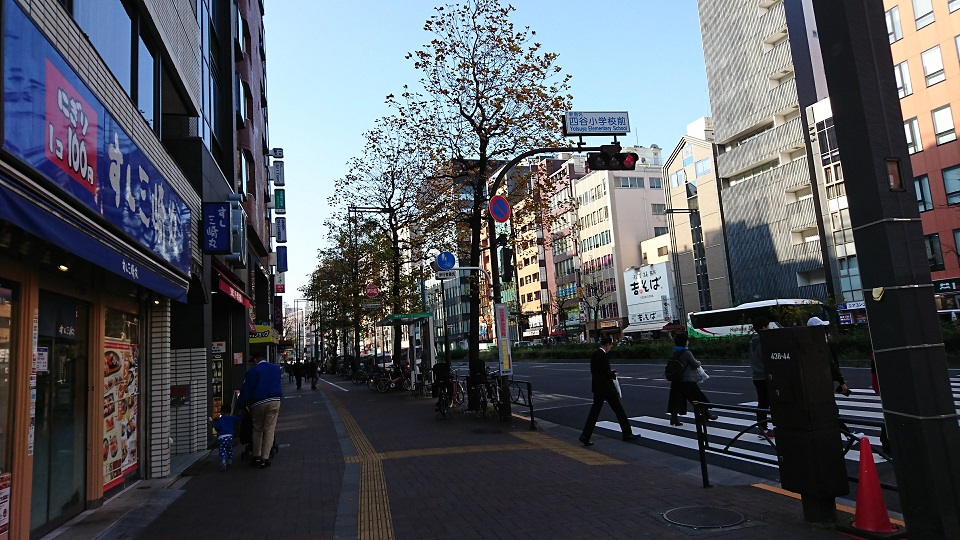 ②Yotsuya Suga Shrine(須賀神社)
I turned left at the corner of the convenience store (Lawson) and went straight, then, the famous stairs came into sight.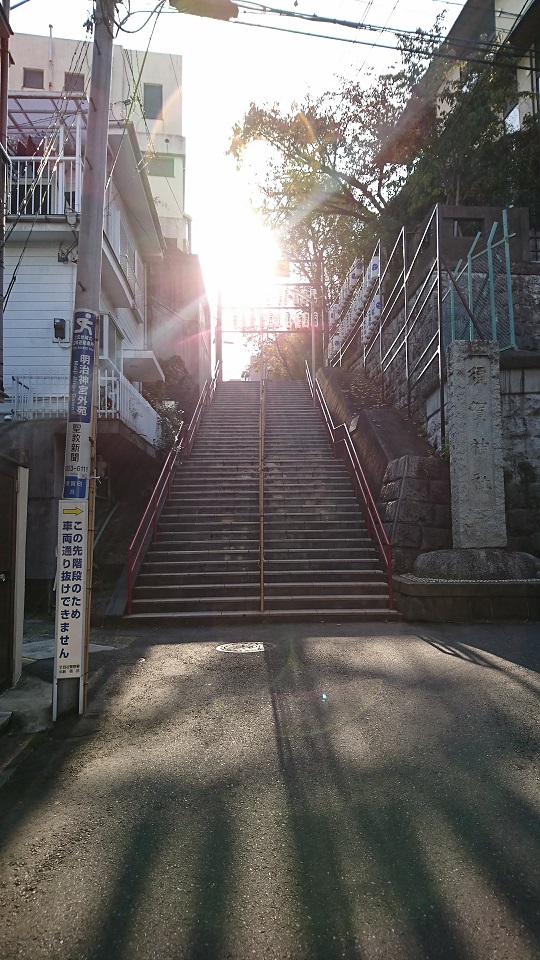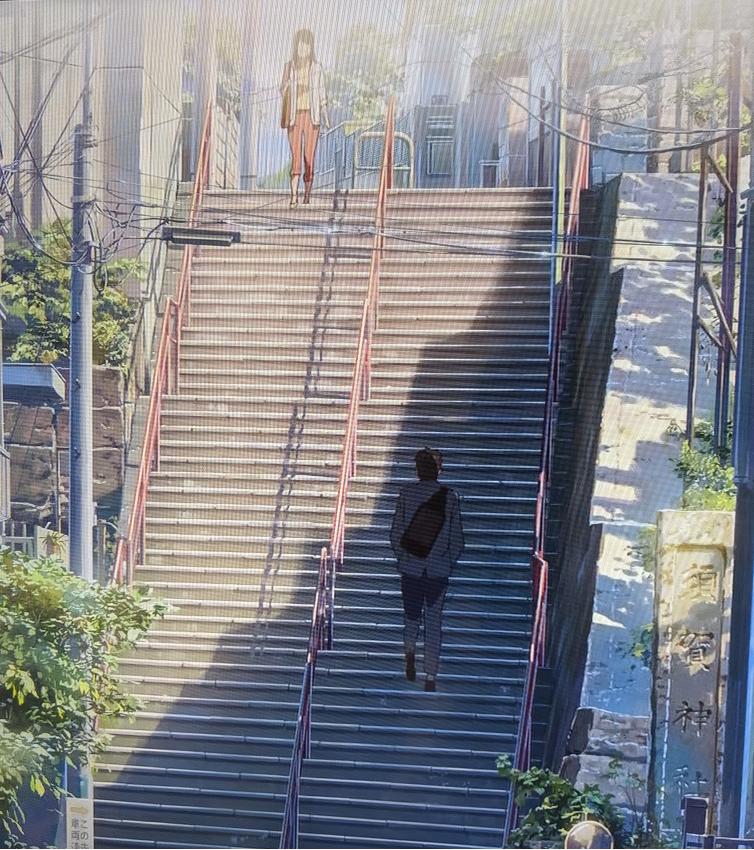 I visited there more than 2 years after the release date of the movie, but several fans still were visiting there like me and taking pictures.
This is Suga Shrine. I worshiped at the shrine. Some people also visited precincts of the shrine. Then, I went to Shinjuku.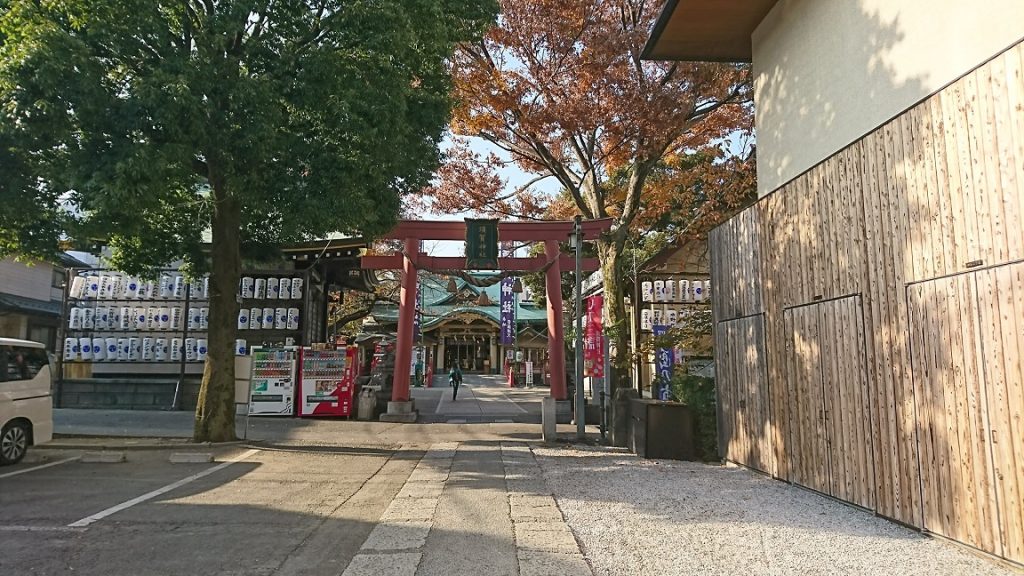 ③Shinjuku(新宿)
Taki's school and the restaurant where he works are located in Shinjuku. The sceneries of Shinjuku are drawn many times in the work. I visited several places.
Shinjuku Station South Exit
This is around Shinjuku Station South Exit. I took the photo from "Mylord Deck" connecting Shinjuku Mylord and Shinjuku Southern Terrace.
Shinjuku big under cuber east crossing
Shinjuku police station backside the crossing
This place is located in west Shinjuku business district. I seemed to take a picture from another direction by mistake…oh no, this is a pity. Some people were taking pictures as I did.
Shintoshin Footbridge
This is a footbridge near Shinjuku West Exit. But… I seemed to take a picture from another direction by mistake, too…same as the photo above…Maybe I wonder if I was very tired. lol
My seichi-junrei in Tokyo is finished. That is all at present. I want to visit other places when I have time. It is important to accurately search the real place before visiting locations in order not to take mistaken photos. lol
Visiting locations of "your name." in Hidafurukawa
When I traveled to the Hida and Takayama region, I visited Hidafurukawa where this anime is set in.
④JR Hidafurukawa Station
It was a pity that there was no train when I arrived at the station.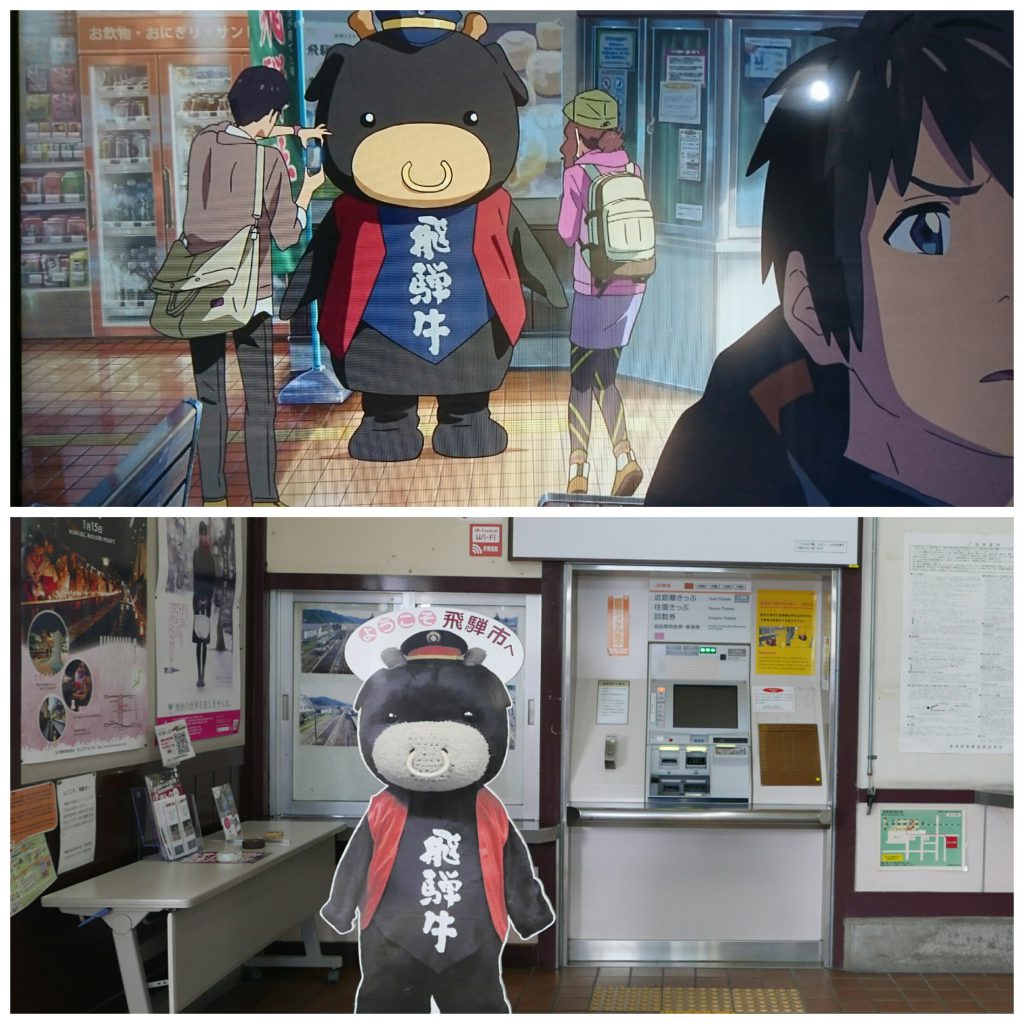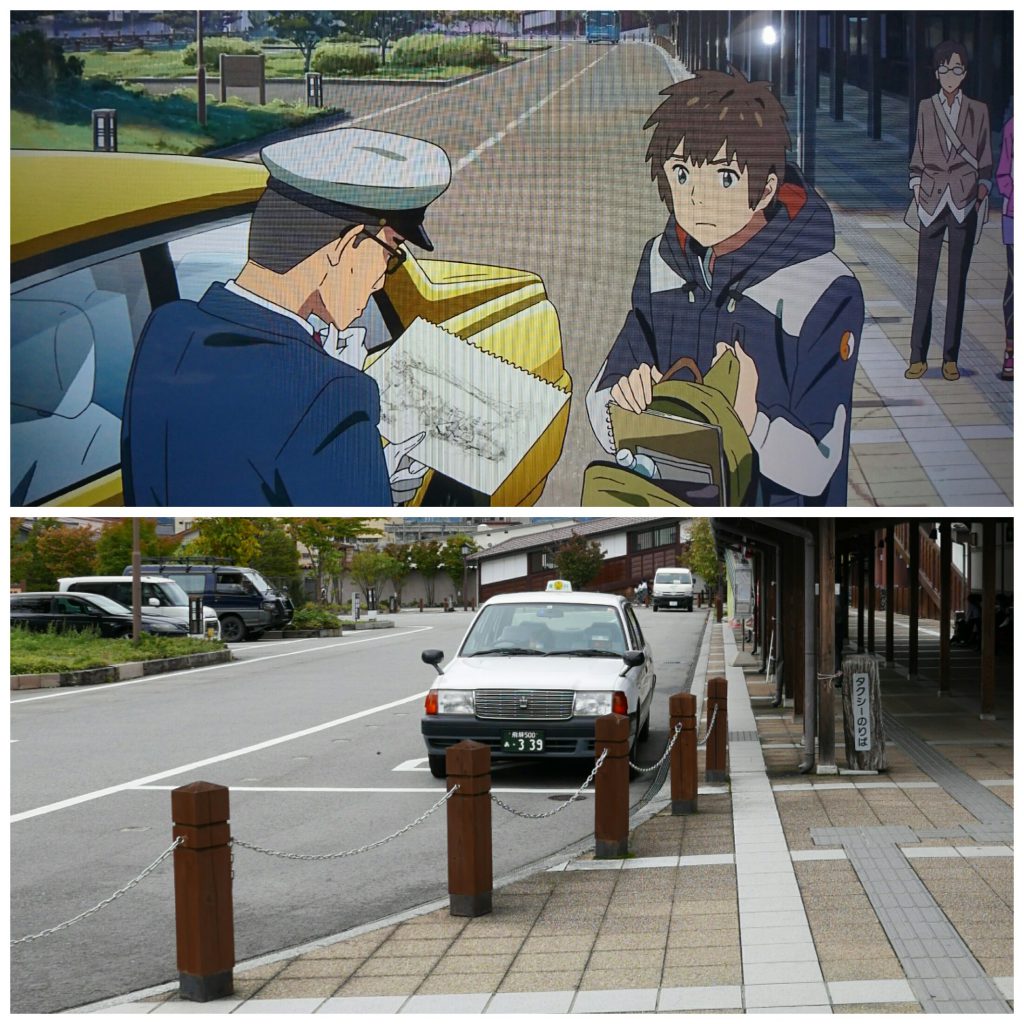 ⑤Hida City Library
Characters search for materials in this library. This is located near HIdafurukawa Station.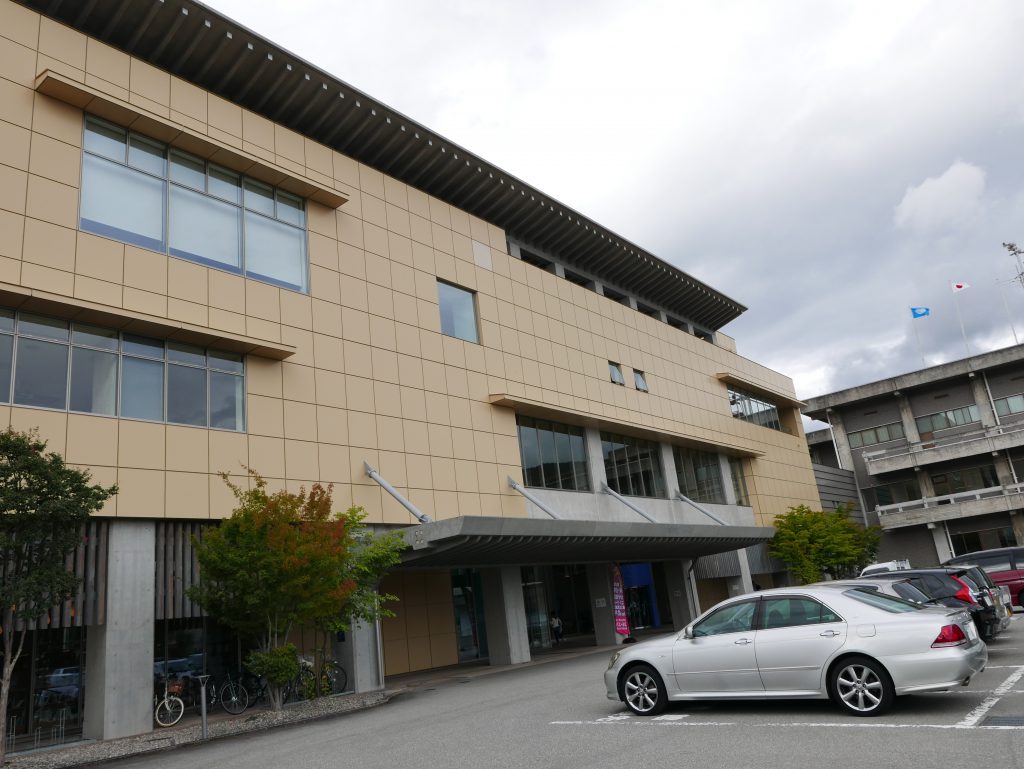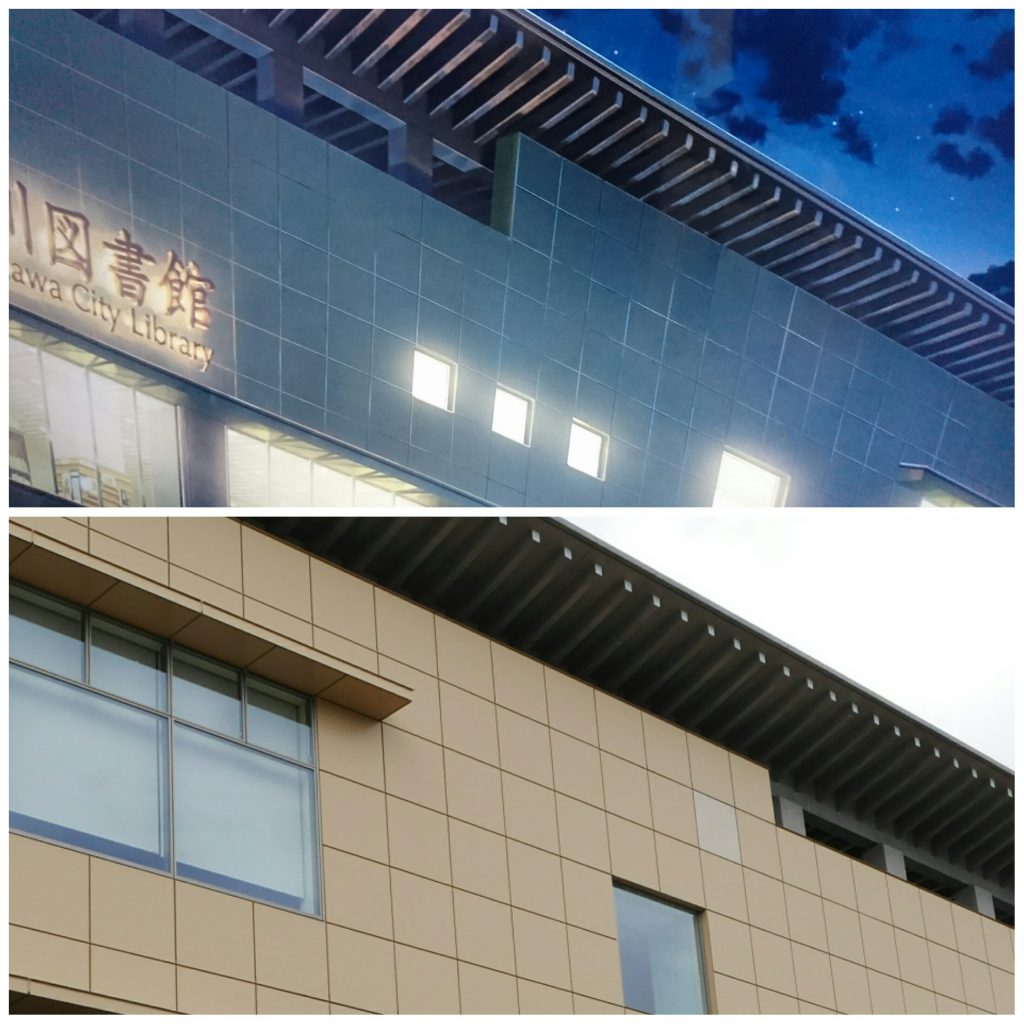 I thought the world drawn by Shinkai Makoto is very delicate and beautiful through this seichi-junrei. His world is like a real one.
And, I found seeing anime locations could be also one of the travel pleasures. If you are a fan of "your name", I sure you enjoy visiting anime locations in Japan.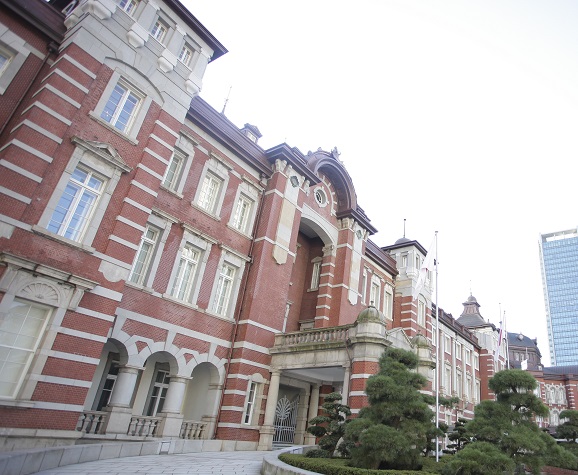 Japanese OL. (OL means "office lady". Women who work in offices.)
I was born in a rural part of the Kanto area in the latter half of the 1980s. I  live and work in Tokyo now. I live with my husband. I study English by writing this blog!