Travel to Hida and Takayama ①Day trip to Shirakawa-go
Hello!
Do you know Hida(飛騨) and Takayama(高山) region? I went to the Hida and Takayama last month. This region is popular with tourists to see the old Japanese landscape and feel nature and has many sightseeing spots. Today I talk about my day trip to Shirakawa-go(白川郷)!
About Hida and Takayama region
Where is Hida and Takayama region?
That is located in Gifu prefecture. Takayama is a transportation hub of the Hida and Takayama region. It takes about 2.5 hours by limited express train from Nagoya. (It takes about an hour and 40 minutes by Shinkansen to Nagoya from Tokyo.)
Must-see sights in Hida and Takayama region
There are many sightseeing spots in Hida and Takayama region as this table shows.
| | |
| --- | --- |
| area | must-see sights |
| Takayama(高山) | old townscape |
| Okuhida(奥飛騨) | onsen and mountains |
| Hida(飛騨) | old townscape |
| Shirakawa-go(白川郷) | traditional gassho-zukuri houses(world heritage!) |
| Gero(下呂) | onsen |
The itinerary for my Hida and Takayama trip
I visited Takayama, Hidafurukawa, Shirakawa-go, and Gero onsen for two days with my husband. I wanted to visit there once because I heard the original landscape of Japan remains in the region.
Below is the itinerary for my Hida and Takayama trip.
Day 0: After working, We went to Gero onsen from Tokyo. It took 3.5 hours by train. We arrived at Gero at night. We enjoyed eating dinner and getting into the hot spring.
Day 1: We went to Takayama in the morning, and rode the bus for Shirakawa-go and visited Shirakawa-go. In the afternoon, we got back to Takayama and walked around the town. Then we went back to Gero Onsen at night. My husband likes onsen very much, so stayed at Gero for two days.
Day 2: We visited Takayama again and went to Hidafurukawa. We went home in the afternoon.
What is Shirakawa-go like?
Shirakawa-go is a world heritage. This historic village is famous for traditional gassho-zukuri houses, which are built with steep thatch roofs. The Gassho roofs in Shirakawa are triangle shapes like opened books, to bear the weight of snow.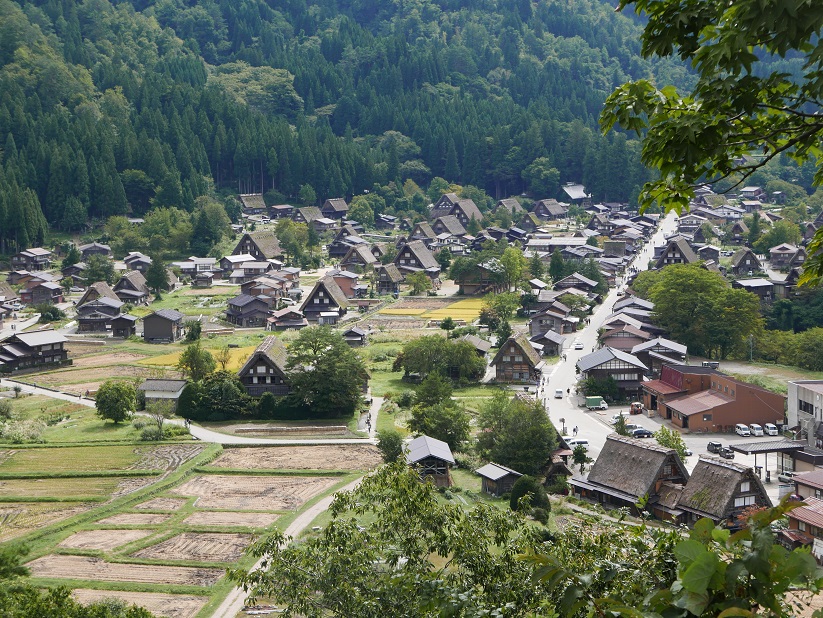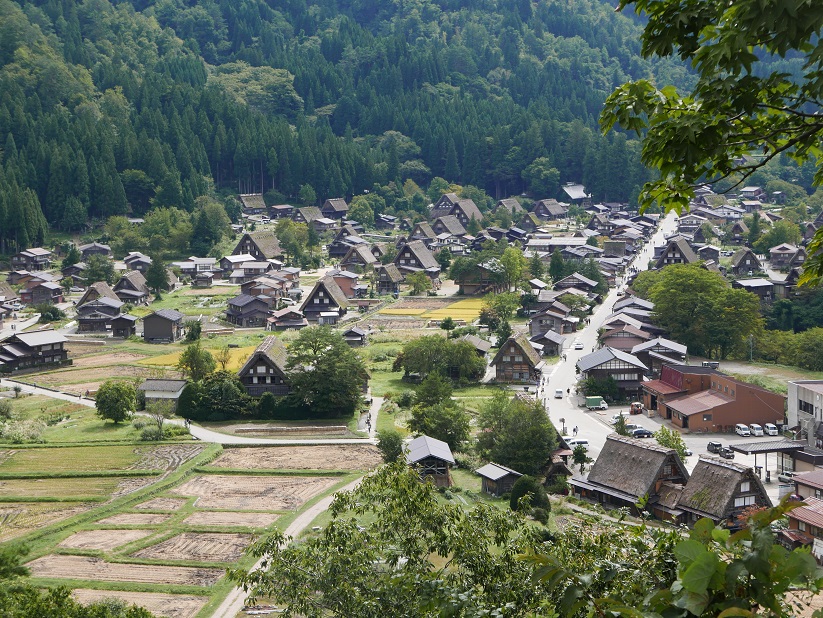 Location
Ogimachi, Shirakawa-mura, Ohno-gun, Gifu Prefecture
Access to Shirakawa-go from Takayama
50minutes by bus from Takayama Station / 2470yen
You can get on the bus to Shirakawa-go from Nohi Bus Center.  Reservation is not needed for some buses.
Nohi Bus website (Route to Shirakawa-go from Takayama)
Website
This official website is here. ⇒ http://ml.shirakawa-go.org/en/
Day trip to Shirakawa-go
I introduce my day trip to Shirakawa-go. I visited Wada-ke, Nagase-ke, Myozenji Temple, "Shirakawa Hachiman Shrine", and the observation deck. These sightseeing spots are very famous and must-see spots. Let's start my trip story!
After taking off the bus, we got a map of Shirakawa-go, then started to walk. There were many non-Japanese travelers! That's like a world heritage! We were seeing a beautiful rural landscape …old houses and fields. You can go to some gassho-zukuri houses in this village.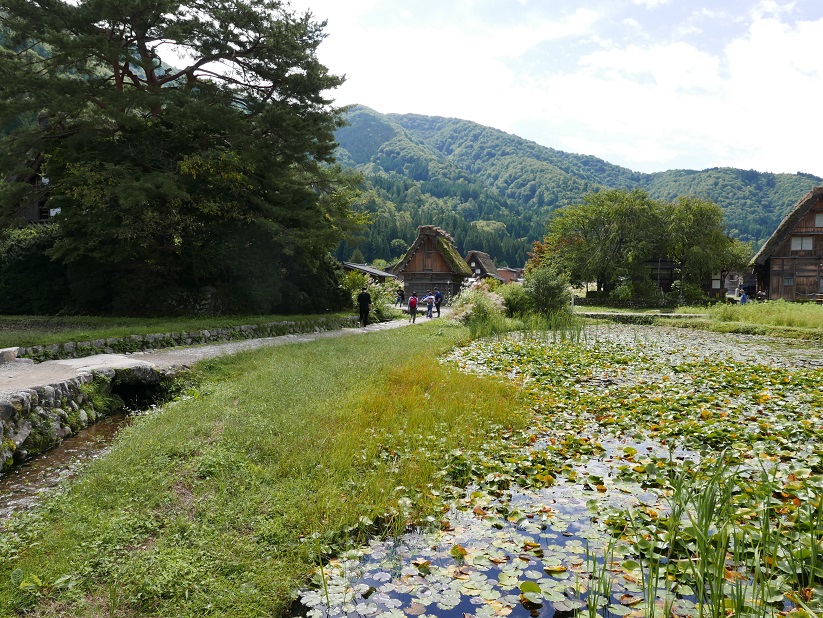 First, I visited "和田家(Wada-ke)" near the bus stop. This house was built about 300 years ago in the middle of the Edo period. The admission fee is 300 yen. The first floor is a living space. You can see irori (=Japanese traditional hearth), tatami, and a family Buddhist altar. Climbing a ladder, we went up the second floor. You can see sericulture and cultivation instruments and an attic on this floor. The roof was covered with a straw but it seemed to be sturdy. The scenery from the window was beautiful.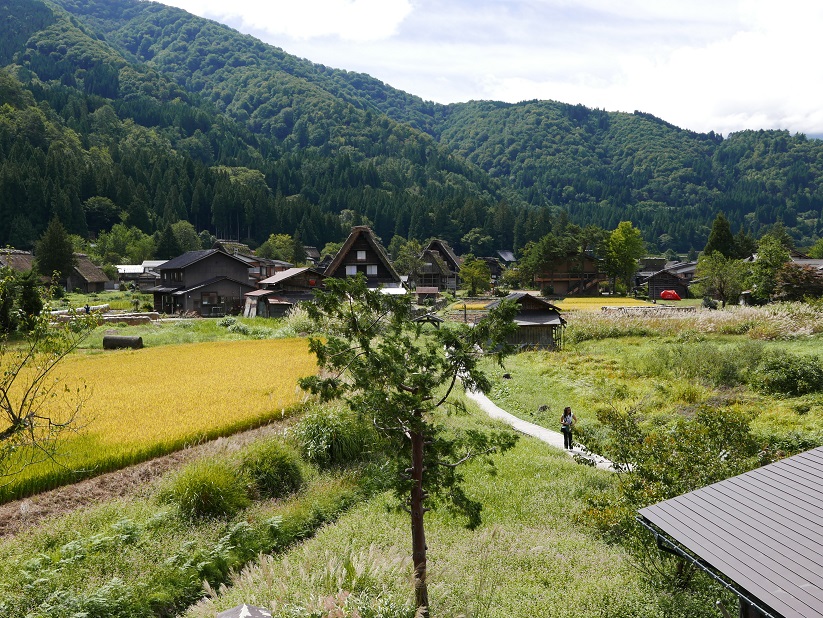 We also visited other gassho-zukuri houses that accept visitors. "長瀬家 (Nagase-ke)" is the biggest house in this village. That is 5 stories house!
Myozenji Temple (明善寺) is the only temple in this district. It is the gassho-zukuri temple. The gate is also a thatched roof. You can visit the temple's main hall.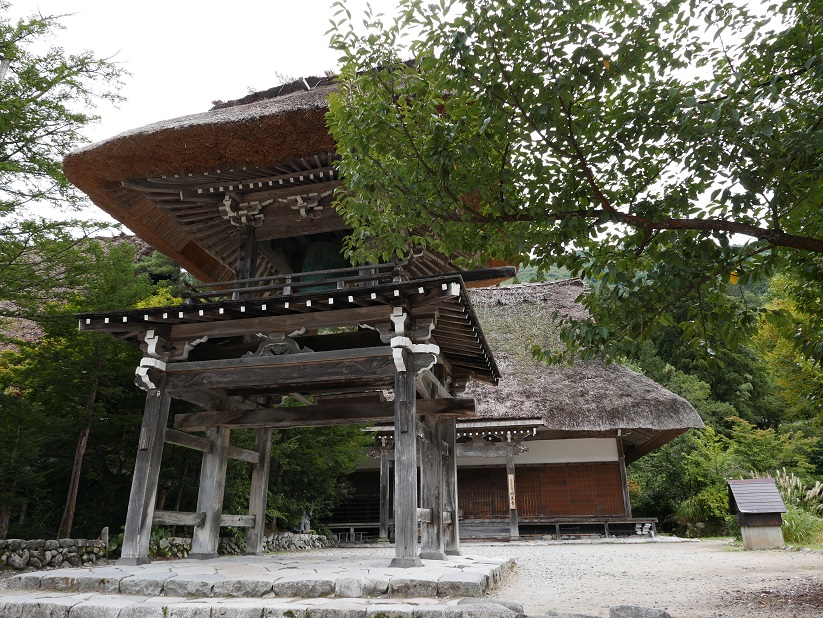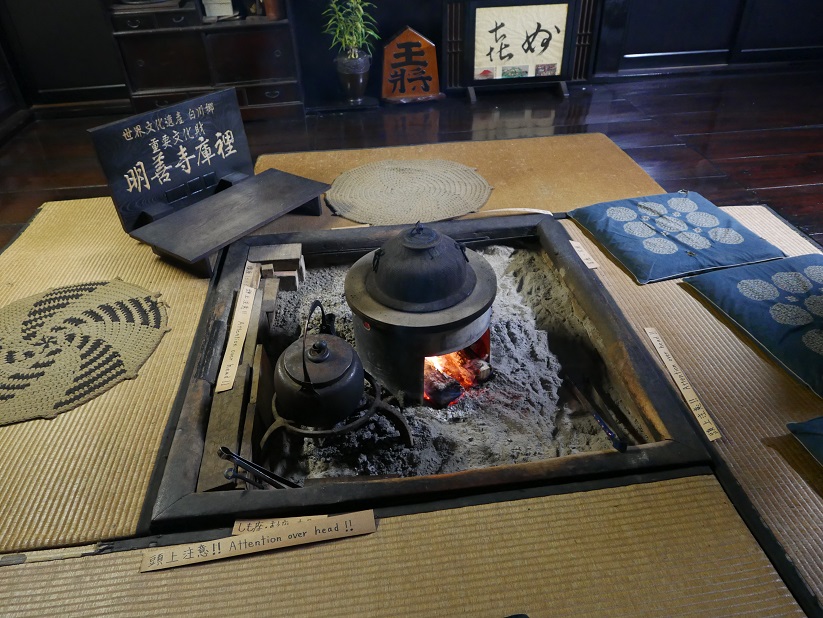 ↑ Japanese traditional hearth, irori
Other than the temple, there is also a shrine, "Shirakawa Hachiman Shrine". "Doburoku Festival museum" is on the site.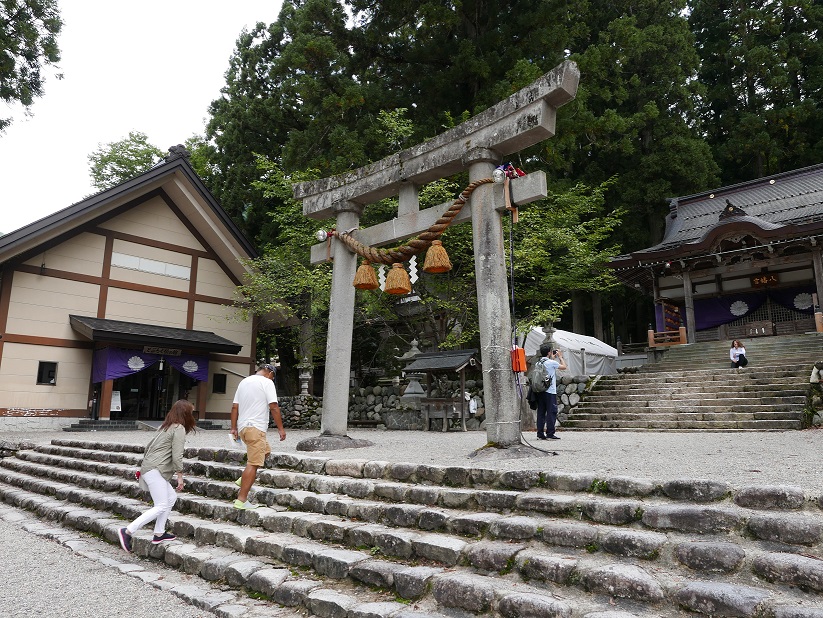 We ate soba for lunch in gassho-zukuri house, "山本屋(Yamamotoya)". It was very nice to eat Japanese traditional soba in Japanese traditional house! The room was very airy and cool.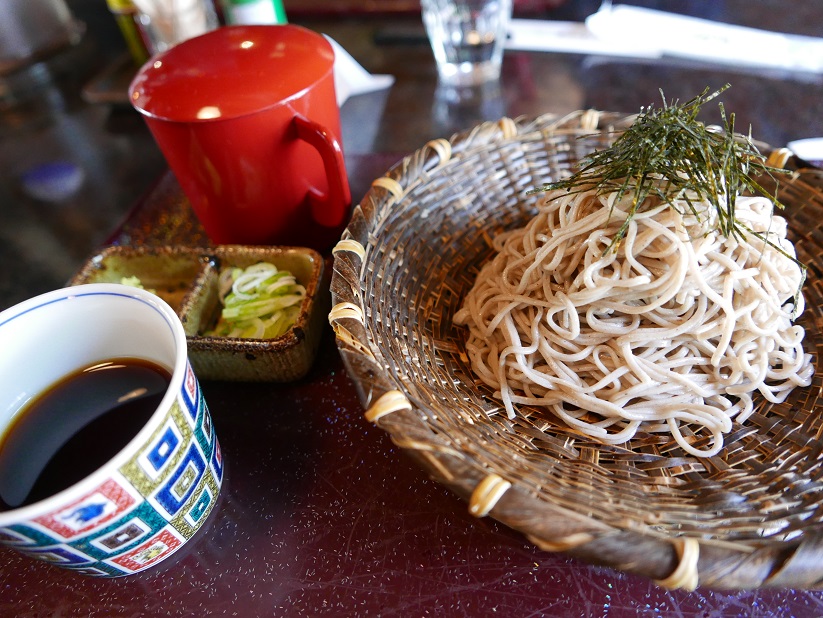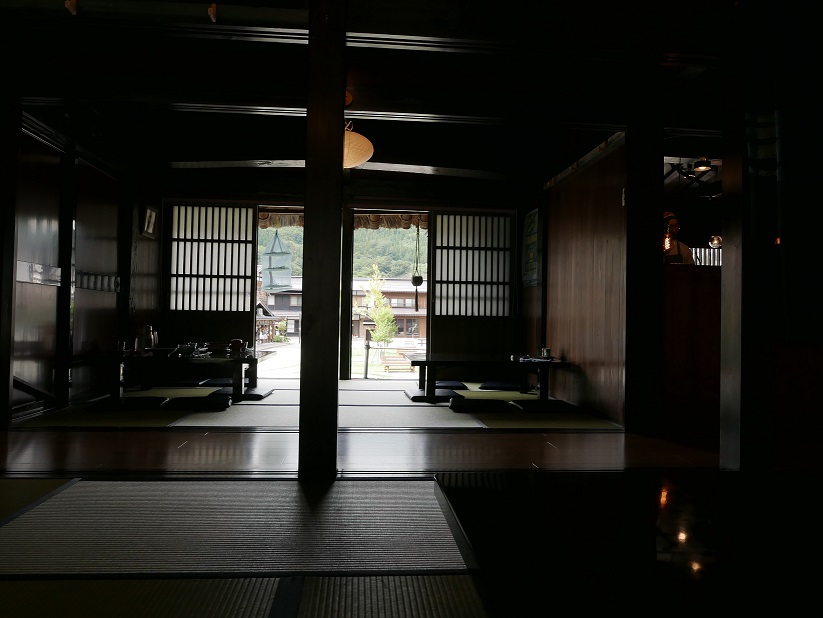 After eating, we walked to the observation deck. It is from Shirakawa-go Bus Terminal about 20 minutes on foot. You can also go by car or shuttle bus. It was a bit tough to go up the slope, but the view from the observation deck was very beautiful. You can overlook the village from the deck. It is the most popular photo spot in Shirakawa-go, and there were many people.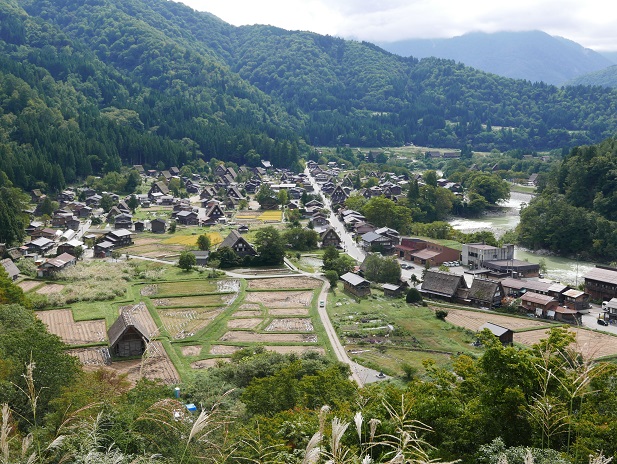 Then, we visited souvenir shops in the main street and got back to Takayama by bus.
Shirakawa-go is a typical Japanese traditional countryside. I felt nostalgic in Shirakawa-go. There were more visitors than I supposed, and that was a touristy place. It seemed to be popular among foreign visitors as they can see the old Japanese countryside. I wanted to visit someday, so I was satisfied!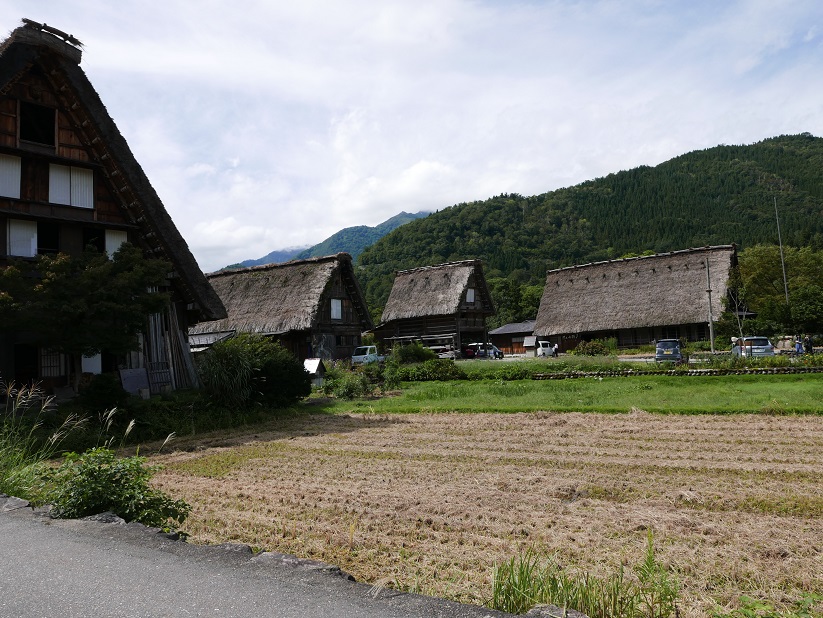 Please try to travel Hida and Takayama region and Shirakawa-go!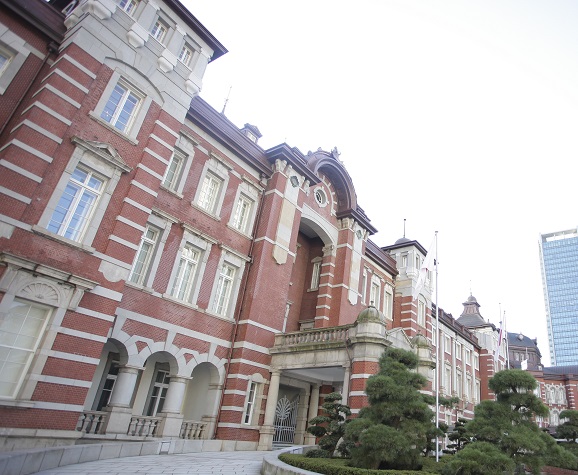 Japanese OL. (OL means "office lady". Women who work in offices.)
I was born in a rural part of the Kanto area in the latter half of the 1980s. I  live and work in Tokyo now. I live with my husband. I study English by writing this blog!